Eric Black says he picked the Blackburn team which drew 1-1 at Charlton
Eric Black revealed no one had attempted to select his Blackburn team for him ahead of Rovers' 1-1 draw at Charlton.
Last Updated: 30/09/12 10:03am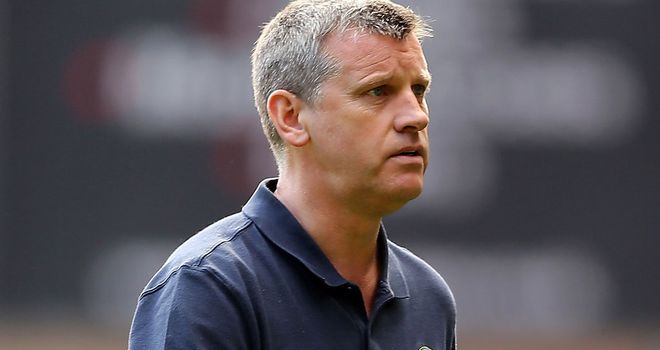 Black stepped into the breach at the Valley barely 24 hours after Kean, who had travelled to London with the squad, suddenly announced his decision to quit.
But when asked if there had been any influence from upstairs, Kean's former assistant said: "There was none whatsoever from the owners. I named the team last night with the help of the coaches."
Rovers are understood to have already approached Tottenham over their coach and former Ewood skipper Tim Sherwood while another club legend, Alan Shearer, has also been linked with the role.
Black admitted he has been given no indication from the owners about how long he will be in charge for.
"I haven't," he said. "I'm sure I'll speak to them. It's been a bit of a whirlwind 24 hours. I'm sure there will be discussions at some time.
"We have to respect Steve's decision to do what he did and we move on. I didn't expect it last night, but it's his decision and I fully respect it."
Black revealed he had been in contact with Kean ahead of the fixture and added: "I spoke to Steve last night and wished him all the best, but I didn't speak to him today. There will be a lot of speculation but the owners will make that decision."
Dickson Etuhu's Blackburn opener was cancelled out by Johnnie Jackson and Black noted: "The resilience and the attitude of the players was excellent, they made it an awful lot easier than it could have been.
"There was a sombre response when Steve told them last night but today there was a real vibe in the dressing room, it was just 'let's get on with it'."