Charlie Austin: Burnley must address defensive problems or wave goodbye to Premier League promotion
Charlie Austin says Burnley stand no chance of promotion unless they address their defensive problems.
Last Updated: 04/10/12 11:01am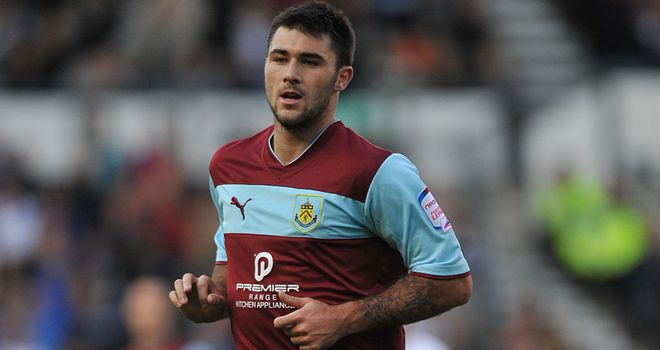 Austin grabbed his second hat-trick of the season against Sheffield Wednesday, but the Clarets had to settle for a draw after surrendering the lead three times.
Burnley were also pegged back by a late equaliser in their previous outing against Millwall, and Austin has called on every player to pull his weight defensively at Crystal Palace on Saturday.
He told the Lancashire Telegraph: "We need to stop these sloppy goals in-house. Something's gone on in-house and we're sorting it out. We'll do that in training.
"We all know what we've got to do in training in the week and in the games, and that's what we will do.
"We'll put it into practice Thursday, Friday, Saturday. We score goals as a team, we defend as team.
"It's not just a back four or back five, we all need to chip in and do our bit. That's what we need to do better.
"We are all winners. We don't go out on to the pitch to concede sloppy goals or get a point.
"We want to win, we want three points, we want to be at the top of the league, we want promotion."
Despite their defensive frailties, Austin revealed that the mood was still good in the Burnley dressing room.
"We're only eight points off the top and three games unbeaten if you want to look at it that way," said Austin, who has hit 14 goals in 11 appearances this season.
"We're carving teams open. I don't think there's been a game where we haven't created numerous chances. We just need to shut up shop at the back a bit and we'll be exciting going forward.
"We need to go down to Palace and get a result down there.
"We just need a win, wherever it comes from. We need it fast."