Blackburn Rovers fuel speculation that Alan Shearer could be handed the manager's job
Managing director Derek Shaw has hinted that Alan Shearer will be considered as a candidate for the vacant Blackburn job
Last Updated: 08/10/12 8:08am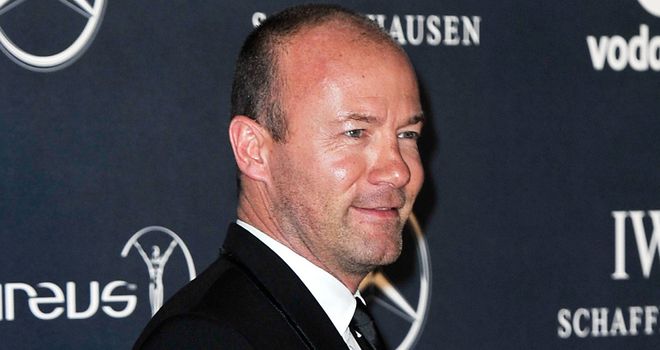 Shearer remains popular among Rovers fans as he was top-scorer when they won the Premier League in 1995 and he is willing to hold talks with the club if approached about replacing Steve Kean.
The 42-year-old football pundit had a brief managerial spell at another former club Newcastle, but he failed to save the Magpies from relegation, taking just five points from eight games.
Reports suggest that Blackburn owners Venky's are open to the idea of handing Shearer the job and Shaw has suggested he could be on the club's shortlist.
He said: "I'm sure it would (be a popular appointment), but even more than getting fans excited we need a good manager who'll get us to the Premier League and keep us in the Premier League.
"Obviously someone with Alan's football record, he'll be on the list that we have a good look at.
"I wouldn't confirm anything at this moment in time. There's a number of names being put forward for our job, those names have been forwarded on to the owners with comments.
"We're possibly getting a little bit nearer the interviewing stage but there's no one ruled in and no one ruled out at the moment, so I can't really comment any further."
Former Manchester United duo Roy Keane and Ole Gunnar Solskjaer have also been linked with the job along with ex-Real Madrid boss Bernd Schuster and Shaw admits there has been plenty of interest.
"There's been a lot of people enquiring about the job - some people in work, some people out of work," he said.
"I would have thought (there has been) about 20 good, proper applications."