Ian Holloway has called for Blackpool fans to get behind his team
Blackpool manager Ian Holloway has urged supporters to stop booing his players at Bloomfield Road.
Last Updated: 09/10/12 3:36pm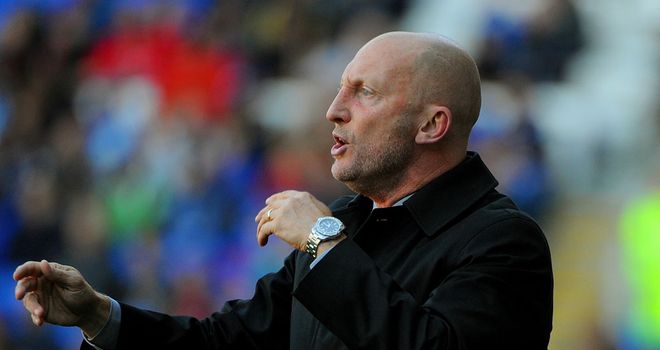 The Seasiders were booed off the pitch following their 2-0 defeat to Charlton at the weekend.
Holloway is concerned that should the jeers continue, his players will be reluctant to try anything creative for fear of the reaction of the crowd.
"On Saturday our fans booed. What chance have we got? Our players looked scared to death," Holloway told the Gazette.
"If it gets to the point where a player is worried about trying something special because they fear what the crowd will say, we are in real trouble.
"Our crowd is known for being supportive, positive and creating an environment in which we can produce something special.
"If you aren't willing to stick with us, and you aren't willing to remember everything that's great about this incredible football club, then don't bother coming."