Blackburn legend Colin Hendry has no intention of applying for the job of manager
Former Blackburn defender Colin Hendry has ruled himself out of the running to be the club's next manager.
Last Updated: 12/10/12 10:39pm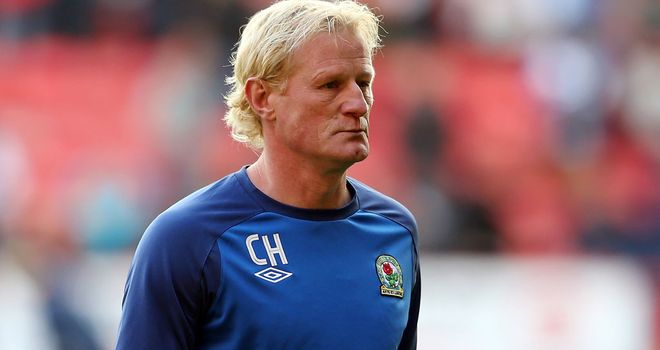 The ex-Scotland star, 46, has been working under Eric Black as a coach for Rovers this season but will not be applying to succeed Steve Kean in the hot seat.
Hendry said when asked if he would be throwing his hat into the ring: "No, not at all. I'm very lucky in what I'm doing, being back at the club that I love. I've been out of the game for five years.
"When you are looking at candidates for this position I don't think you need to look any further than the man in charge at the moment, Eric Black. He's got all the boxes ticked, that's for sure.
"If it's a bit of experience that they need to go and look for I agree with that. I don't think it (should be) anything but an experienced man. But I'm enjoying working for the football club in my capacity at the moment."
Rovers' global advisor Shebby Singh revealed the club would take their time before making the right decision but that a shortlist had been drawn up.
Singh said: "We are all very pleased with the calibre of candidates and there are a number of strong avenues that we wish to explore.
"However, we must appeal for patience and calm among supporters while the right decision is reached."
"Derek (Shaw), Paul (Agnew) and I, in close liaison with the owners, are working hard to make sure we get the right man and while we don't want it to take any longer than is necessary, we won't be rushed. This is a big, big decision."