Former Bolton midfielder Fabrice Muamba lifts the lid on life after football
Former Bolton midfielder Fabrice Muamba admits he finds it difficult to watch football after being forced to retire.
Last Updated: 15/10/12 4:14pm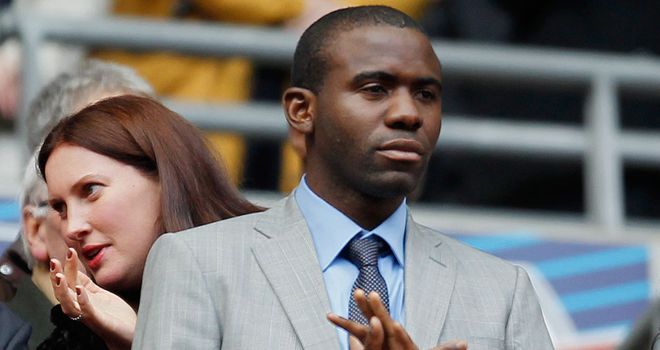 The ex-England U21 international suffered a cardiac arrest during an FA Cup tie at Tottenham in March, with his heart stopping for 78 minutes.
He has gone on to make a miraculous recovery and initially refused to rule out making a return to competitive action.
Muamba did, however, hang up his boots on the eve of the current campaign on medical advice, after it was revealed that he suffered a second scare over the summer, and has revealed that he now finds it hard to watch others taking part in a game which once ruled his life.
Speaking at an event being staged at Bolton's Reebok Stadium home, he said: "I haven't come here as much as I would have liked to come here because I find it hard to watch football sometimes.
"I get very frustrated and I get very angry. I question myself, 'why me?', but I just have to accept the fact that it's never going to be the same again.
"At the same time, I just enjoy life.
"A typical day is spending time with my family and I do the stuff I wasn't able to do when I was regularly playing football - going to different places, meeting different people and learning different life skills."
On an incident which occurred during a family holiday in France over the summer, Muamba added: "My defibrillator just kicked in for about 10 seconds, which I was told to be ready for.
"You can tell because it's like an electric shock and everything just stops for a second. You have to get yourself together and get going again.
"It kicked in and it confirms it is working well, which is safe."