Leeds manager Neil Warnock at a loss to explain defeat at Burnley
Leeds manager Neil Warnock could not hide his frustration after seeing his side leave Turf Moor empty-handed.
Last Updated: 07/11/12 10:46am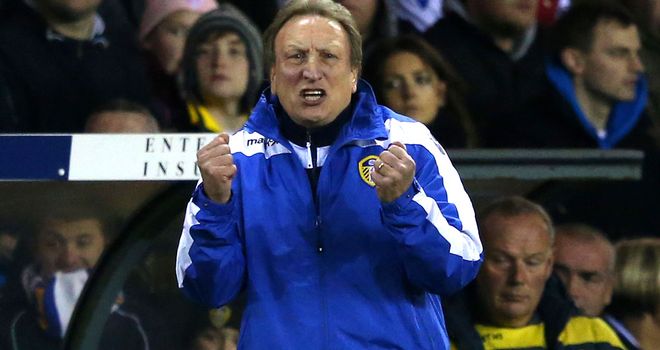 Austin headed in a Chris McCann cross seven minutes from time but it was Leeds' wastefulness at the other end that had their boss tearing his hair out.
Aidan White - guilty of a second-half miss - came in for some particular criticism from Warnock with the Leeds boss pulling no punches.
"I think the last time I felt like this I was in Vietnam getting my pockets picked by a 75-year-old woman," he said.
"I don't think I've been as disappointed as this all season, I don't know how we haven't won that. I feel like I've been mugged.
"I'm really disappointed. You cannot miss chances like we have. We had a few words at half-time and we were better in the second half, we dominated.
"You have to die to get your goal. We had chances to win the game but we go back home, tail between the legs and we have lost another game.
"I don't know how Aidy (White) missed that. I think the goalie must have been surprised when he hit it straight at him.
"I can't blame the effort. We had a bit of a sickness bug this afternoon so that must have been one of the Burnley directors in the hotel we were at with the chicken.
"I thought the referee had a good game but the challenge by (Brian) Stock was a terrible one and should have been a red."