Bristol City boss Derek McInnes and his players pay for fans to get home
Bristol City's Derek McInnes and his team paid for 17 fans to get home from Birmingham after their tyres were slashed.
Last Updated: 07/11/12 5:45pm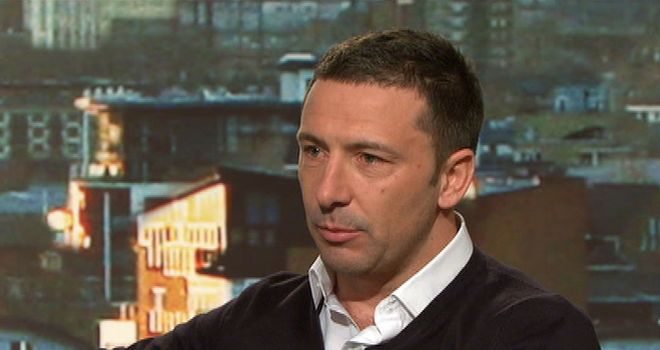 McInness and his squad clubbed together and handed over £300 to the stranded fans, whose minibus had been vandalised after their side's 2-0 defeat - their sixth successive loss.
"We couldn't believe what had happened and wanted to help out," McInnes told the club's official website.
"It looked like they would have a three-hour wait for roadside recovery and there were a number of young lads within the group.
"Given the fact there were 17 of them, we couldn't get them on the team bus, so everyone in the squad got together to help out and give them an option of catching the train or taxis home.
"The fans turned up in numbers again and unfortunately we weren't able to give them much to cheer about. It got even worse for this group and it was only right that we assisted. I'm glad to hear they returned okay."