Determination the key for Ipswich in win over Burnley according to Mick McCarthy
Mick McCarthy praised his Ipswich side for their determined display after the 2-1 win over Burnley at Portman Road.
Last Updated: 11/11/12 7:47am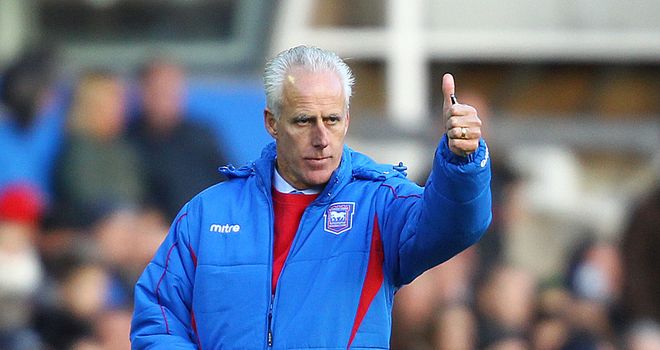 Town were winning in front of their own fans for the first time since March, with DJ Campbell popping up late in proceedings to secure three vital points.
The result was McCarthy's second win in three games since taking over from Paul Jewell, and he said: "It wasn't pretty, silky or sexy, but it was dogged and determined and all those horrible words people don't like that are vital to winning games.
"What's nice is that having conceded a goal, I didn't think we looked like conceding another, whereas the other night we became a bit flaky and it looked like more chances would come.
"They could have crumbled but didn't and of course I'm pleased. I've been stressing the importance of being organised hard to beat. It's a league of teams that are hard to beat.
"There will be times when we make mistakes, lose goals and lose games. But what we don't do is give up and give in and that was a performance that epitomised it."
"It's lovely for the fans. They want something to shout about and support and we all want to feel how I feel now, which is nice and happy. I'm delighted for them because it's such a nice club and the supporters are great."