New Blackburn manager Henning Berg hails veteran midfielder Danny Murphy
Henning Berg believes Danny Murphy could play a key role in helping Rovers plot their way back into the top flight
Last Updated: 12/11/12 3:17pm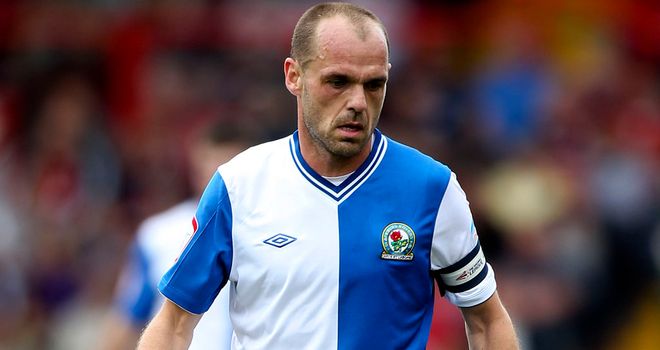 The experienced midfielder produced an excellent performance during his 84 minutes on the pitch at Ewood Park on Saturday when the Lancashire club drew 1-1 with Birmingham.
The 35-year-old left Fulham for Blackburn on a free transfer during the summer and Henning was full of praise for Murphy.
The manager told the Lancashire Telegraph: "He had a very good game. Some of his through passes were fantastic, some of his normal passes were good and made sure we kept control of the game.
"I think the way he plays, with the players he's got around him, will suit him. We just have to find a way of playing that suits most players.
"There's room for improvement in the whole team - a little higher tempo in the passing, a little bit quicker on the ball.
"Danny did well, had a good game. This was his third game more or less this week and was a big improvement from the Palace game. I thought he played well against Huddersfield too."