Wilfried Zaha rubbishes claims that Brighton's Will Buckley is a better player than him
Wilfried Zaha shrugged off Gus Poyet's claims that Brighton's Will Buckley was a better player than him as "nonsense".
Last Updated: 13/11/12 11:56am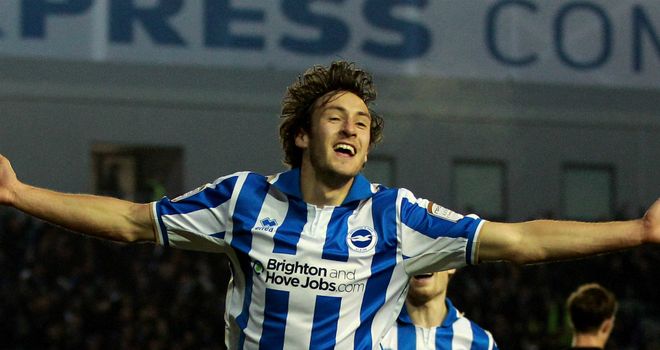 The 20-year-old winger has been a major factor in the early season success of npower Championship table-toppers Crystal Palace and was called up to the England squad as a replacement for the injured Wayne Rooney this week.
Linked with a big money move to the Premier League in January, Zaha admits his opponents can find his ever-increasing profile hard to deal with.
"Last season Guly do Prado at Southampton grabbed me and said, 'Respect me'. I'm thinking, 'I don't know you, I don't care who you are, so why should I?'," he told the national newspapers.
"It even happens before games now. Brighton's manager Gus Poyet said Will Buckley is better than me, but I don't see the point of coming out with nonsense like that. Now I don't bite, I just keep my head down and don't care.
"When I've got the ball at my feet I do wonder what goes through a defender's head when the Palace fans are singing, 'He's just too good for you'."