Striker Kevin Davies hails Bolton caretaker duo Jimmy Phillips and Sammy Lee
Kevin Davies has hailed the job done by Jimmy Phillips and Sammy Lee during their caretaker spell in charge of Bolton.
Last Updated: 13/11/12 9:00pm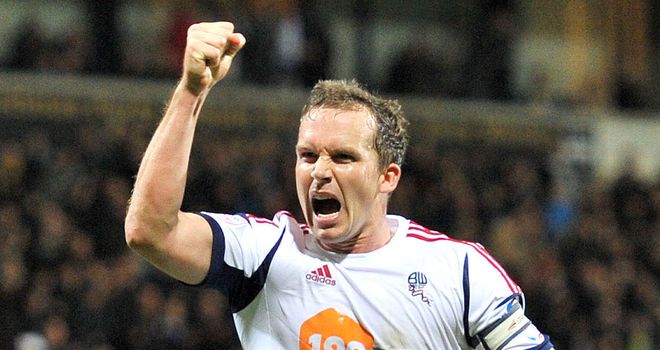 Wanderers are unbeaten in three matches under Dougie Freedman, who was appointed as Owen Coyle's successor at the end of last month.
During the transitional period, Phillips and former Bolton boss Lee fronted the first-team coaching operation for a return of four points from three games.
"They were fantastic," said club captain Davies. "They didn't just come in, take the reins and guide us through. I had various meetings with them, they wanted my option on stuff, I gave it to them and we all got on really well.
"They looked at the way the club was being run and what the players were doing - rehab and travelling, they looked at everything - and they did a fantastic job.
"The lads played some good football in those three games they took charge (of) and we were unfortunate not to get more points, but that's been the case throughout the season really. They enjoyed every minute of it and put things in place that we're actually doing now."