Bolton striker Kevin Davies warns players need to be careful when using Twitter
Bolton striker Kevin Davies has issued a warning to fellow players about the use of Twitter.
Last Updated: 14/11/12 11:41am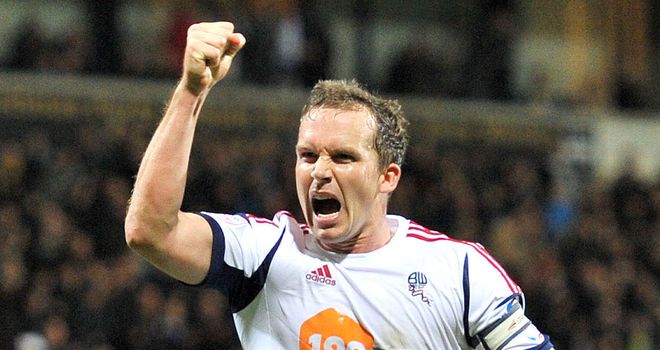 The 34-year-old was a regular user of the social media site until last year and although he insisted interaction with fans was largely enjoyable, some levels of abuse was detrimental to performance.
Davies decided to speak out after team-mate Marvin Sordell was subjected to vile slurs on Twitter after claiming he was racially abused when warming up as a substitute at Millwall last month.
Davies said: "If it was me, I would advise not to go on it. I enjoyed my time on it because it gave you the opportunity to have conversations with fans and people and charities - that was fantastic.
"But when it gets to the point where you get abuse and stuff I think it can play on your mind, it can affect you.
"If you're not sleeping at night wondering what you're going to be waking up to, I don't think you really gain anything out of being on there.
"People say it's only 'the 1%' but 1% of 180,000 people following me, that's still a lot of stick to be getting. If you get family and things brought into it like that I just don't think you need that in your life."
Davies was particularly affected on the back of criticism tweeted following Bolton's 5-0 FA Cup semi-final crushing by Stoke in April 2011.
The veteran added: "After semi-finals and stuff I was hurting and everyone else was, and it just comes to a point where you're constantly checking, wondering if you're getting stick.
"Why do you need that? Just concentrate on your football. What you are gaining out of it as a 21 or 22-year I old, I don't know.
"I came off it and I felt a big weight off my shoulders because you're constantly having to wonder what you're tweeting or having to justify yourself."