Leeds boss Neil Warnock fumes over protracted negotiations over club's takeover
Leeds boss Neil Warnock has expressed his anger and frustration at the protracted negotiations over the club's takeover.
Last Updated: 18/11/12 4:29pm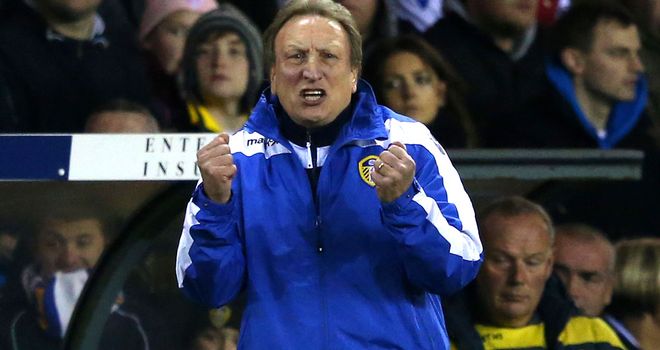 The Championship side are stuttering in 18th spot as the uncertainty and confusion continues with the fate of GFH Capital's bid to purchase the club from current owner and chairman Ken Bates in the balance.
It has been over six months since takeover talks began and with Warnock's team without a league win in six games, the pressure is mounting.
"It's difficult times at the moment," Warnock told the Yorkshire Evening Post. "You're almost in a straitjacket. The club's got to move on, the sooner the better.
"I've got to try to be as diplomatic as possible, considering how I feel, but it's extremely difficult to get anything done or to get any answers. I'm basically like a supporter who knows a little bit more.
"The main thing is to get the takeover over the line. When you're like this as a club, as we were at QPR, you're very much stagnated.
"Until it happens, no matter what anyone tells me, I won't really believe anything. I don't think I can."
GFH Capital's takeover plan is under review by the Football League for approval but the Dubai-based firm but a deal with Bates is still far from being finalised. A company statement on Friday said it hoped to secure ownership of United "shortly".
The 63-year-old Warnock added: "I get frustrated because if I was 10 years younger then there's always tomorrow.
"But I want to do it today. It's looking very much like that's not going to be possible and it's a disappointment.
"I don't think I'm thick and if you look at the league table, I don't think we should be talking about promotion at the moment - which is what I came for."