Watford boss Gianfranco Zola hailed his side's performance in the 4-1 win over Sheffield Wednesday
Watford boss Gianfranco Zola was understandably happy with his side's 4-1 win at Sheffield Wednesday.
Last Updated: 28/11/12 8:06am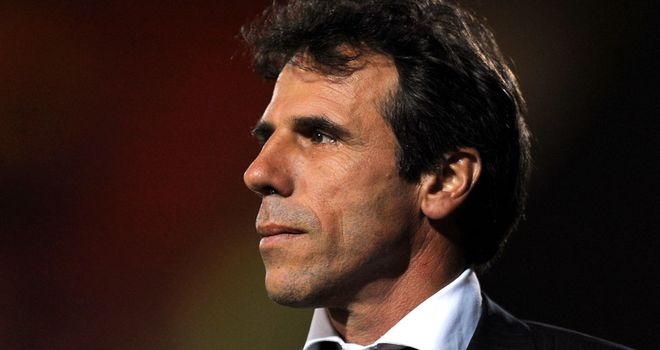 The Hornets boss has led his side through an unbeaten November, taking 14 points from six matches.
"I am very happy, especially with the second half, it was a very good performance from us," said Zola.
"I'm delighted with the result. First half we faced a team that played in some spells some very good football.
"They created some problems for us. To come up with a result like that the performance has to be good."
He had some sympathy for his opposite number Dave Jones, but knows only too well the harsh realities of football management.
"I understand it's not easy to play your best football under pressure," Zola said.
"It's a difficult situation and one I've been in."
Asked if he had any words of comfort for Jones at the full-time whistle, Zola added: "I just shook his hand at the end.
"What can you do? This is part of the job. They need to find some tranquillity and they will be ok.
"They have some quality. They have to keep on working and sooner or later the results will come, I'm sure of this."