Blackpool manager Michael Appleton has hinted he could move Tom Ince into a central role
Blackpool manager Michael Appleton could move Tom Ince into a central role to increase his involvement in games.
Last Updated: 28/11/12 7:37pm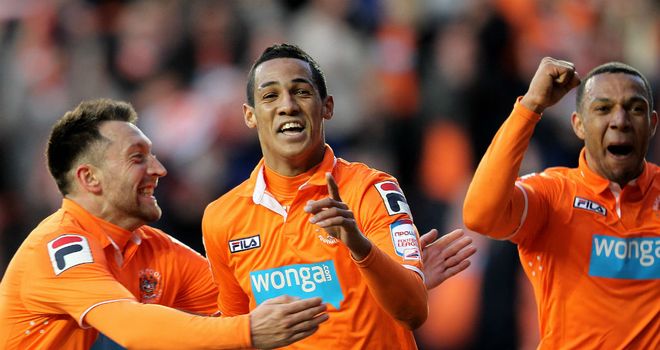 The England Under-21 winger continued his rich vein of scoring form against Birmingham on Tuesday night with his fifth goal in six games to give the Seasiders a first-half lead.
But Appleton, who has drawn all four of his games in the Bloomfield Road hotseat since succeeding Ian Holloway, was unhappy with how Ince's influence waned as the game went on.
"I'm disappointed with him on Tuesday night," he said. "The only reason I say that is I see what he does in training and I've seen what he's done in previous games.
"He's got his goal and I want him to be in the game for 90 minutes if I possibly can. We will do, we'll work on that. That's why I moved him to a central area late on in the game just to get him on the ball a little bit more and get him involved in the game for longer periods.
"What I don't want is him involved for two or three minutes then not to really touch it for another three or four minutes. It's just a matter of getting him in central areas and seeing if he can work his magic."