Manager Darren Ferguson insists he is not concerned by Peterborough's current plight
Boss Darren Ferguson says he is not concerned by Peterborough's current poor form, which sees them bottom of the table.
Last Updated: 30/11/12 1:50pm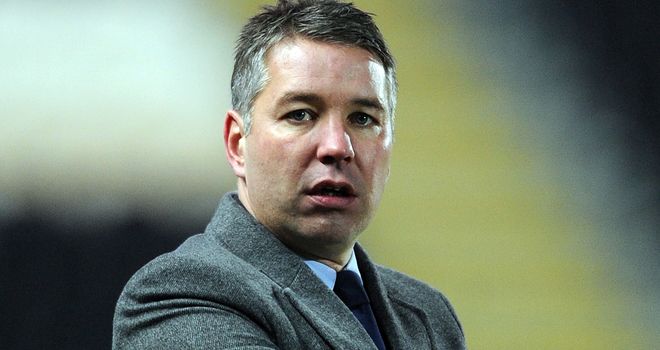 Posh have picked up only 13 points from their 19 league games, recording just four league wins so far this season.
But Ferguson is not panicking and believes there is plenty of time to turn things around.
"We are not playing like a team who thinks they are going down but we all need to do better that's for sure, including me," said Ferguson ahead of his side's home game against Blackpool on Saturday.
"The good thing for us is the amount of time we have left to put things right. Four points from safety is a problem when there are seven games left, but we have 27 games to go and that is a lot of time.
"We have that 50-point target in mind again like last year, but it could turn out that we don't need that many. Twelve wins would probably do it for us but we don't want to get in a position where we need to win 50% of our remaining games, especially as we've only won 20% of them so far."