Huddersfield midfielder Adam Clayton drawn to boss Simon Grayson
Huddersfield midfielder Adam Clayton says it was a "no-brainer" to team back up with former Leeds boss Simon Grayson.
Last Updated: 04/12/12 11:38am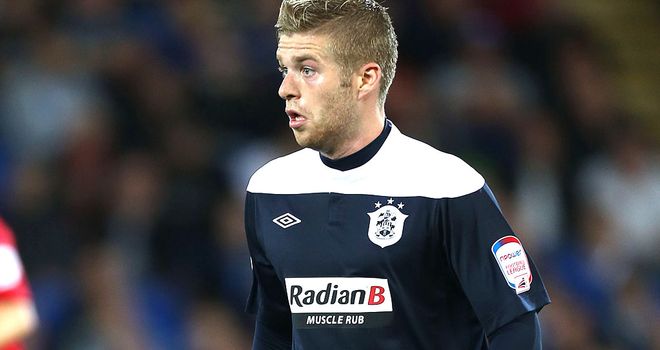 Clayton was initially shocked when told by Leeds he was going to be sold at the end of last season and although Huddersfield lost 4-2 to his former club in the weekend derby, the 23-year-old enjoyed his sliding celebration in front of Neil Warnock after converting a first-half penalty.
"I felt the fans took to me quite well (at Leeds) and we liked each other in a sense and to leave that, sometimes you don't get that back," said Clayton. "But thankfully I've come to a club that's on the up.
"It's brilliant, I seem to have that same kind of bond with the fans again so I'm glad I'm here now.
"It was a big factor that the gaffer was here. We were actually on holiday at the same destination and he was making an appointment to try and get over and see me.
"My phone broke and he said I was ignoring him, but I wasn't. I texted him a few times but it wasn't going through. It was obviously his desire and commitment to get me in and having worked with him before it was an easy decision.
"Then as soon as you meet the chairman (Dean Hoyle) you know this place has got the potential to go somewhere, so it was a no-brainer in the end to switch alliances."