Derby County captain Shaun Barker steps up his rehabilitation in bid for fitness
Derby County club captain Shaun Barker is making good progress as he recovers from a long-term injury.
Last Updated: 05/12/12 12:32pm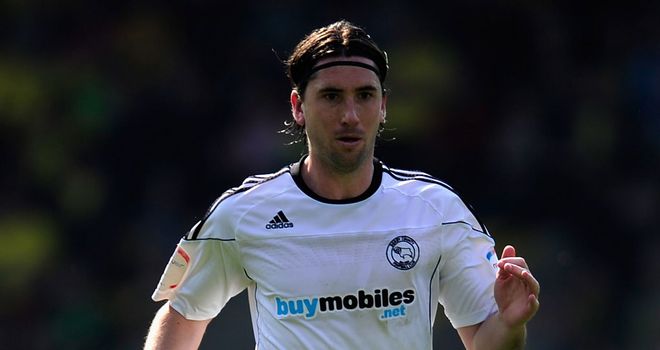 Barker, 30, suffered a dislocated kneecap as well as rupturing medial, posterior and anterior crucial ligaments while making a clearance against rivals Nottingham Forest in March.
Following a three-and-a-half-hour operation back in April, the defender has spent months in rehabilitation and is finally beginning to up his physical workload, as he takes to a vertical treadmill.
The Rams' Head physio Neil Sullivan has been impressed with Barker's recovery, but insists there is still a long way to go before he can return to first-team action.
"It is a small step in the grand scheme of things, but it is a big boost for Shaun to be able to do more physical work," said Sullivan.
"It is a great way for him to do fitness work without worrying about the impact that is going through his knee.
"We are very lucky and extremely grateful that Verti-Run have allowed us to use their system."