Tony Mowbray has told his Middlesbrough players he trusts them
Tony Mowbray has told his Middlesbrough players he trusts them as they attempt to maintain their promotion bid.
Last Updated: 05/12/12 1:08pm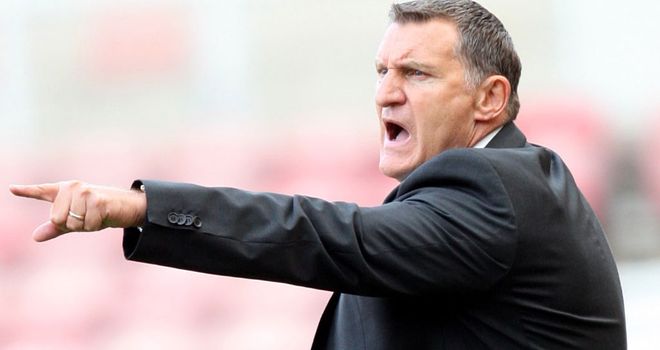 The fourth-placed Teessiders slipped five points off the pace in the race for the automatic spots as a result of last Friday night's 3-2 defeat at Birmingham.
However, Mowbray has confidence in the men who have kept them in the upper reaches of the table throughout the opening months of the campaign.
He told the Northern Echo: "We have some tough games in this division, tough matches in which you can be beaten by anybody.
"Let's try to keep the squad together. There's a good feeling around the squad and we just have to keep the whole squad believing that they can all be a part of it.
"Every player needs to know that somewhere down the line, I can trust him. If we can do that, we will do okay."
Meanwhile, Mowbray has told emergency full-back Andy Halliday he could have what it takes to turn himself into a full-time defender.
The 21-year-old, who joined the club from Livingston as a striker, has impressed in the absence of the injured George Friend and Mowbray believes he could have a future at the back.
He told the Northern Echo: "I wasn't sure if Andy was going anywhere as a high-rise player, an attacking player.
"Yet every day in training I would see him make challenges, being very disciplined about stopping the opposition. I felt he could play left-back for us.
"He is decent with the ball and I have no fears about playing him there, he has looked good.
"I have had to wait to give him a chance there, but I think it has worked reasonably well for us. As well as showing an awareness defensively, he does join in with the attacks, which is good."