Jamie O'Hara marks an impressive comeback with a goal
Jamie O'Hara made an impressive comeback as he converted a penalty for Wolves in a friendly tie against Wigan Athletic.
Last Updated: 11/12/12 6:18pm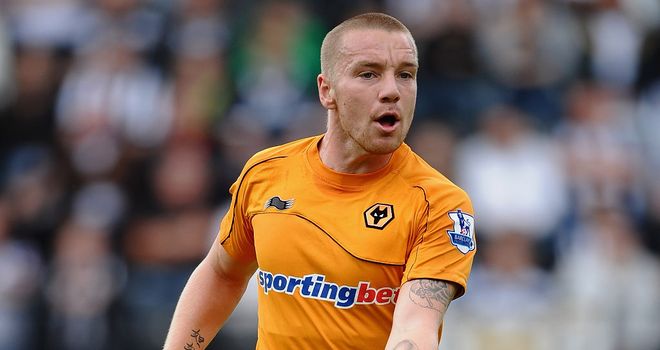 The midfielder had been sidelined since March with pelvic and groin problems, and started back in training last week.
The 26-year-old was tripped in the box in the 14th minute and drilled home the spot kick, marking an exciting comeback.
Although Wolves converted a second goal before half-time, Wigan clawed back a draw with two second-half goals.