Professional Footballers' Association back plans for five-match racism ban
The PFA have given their backing to proposals that would see players incur a minimum five-match ban for racist abuse
Last Updated: 13/12/12 10:43am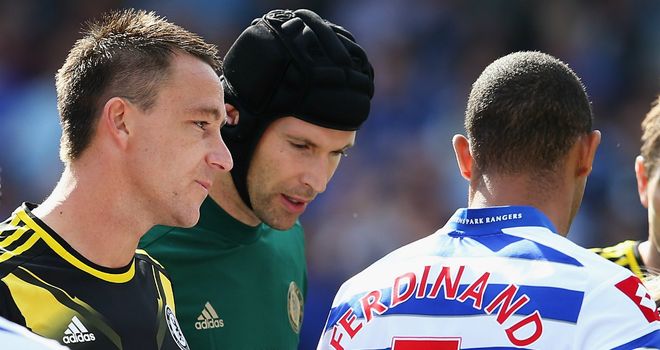 The suggested punishment was one of the issues discussed at a summit between the players' union and the Football Association earlier this week.
In a tweet posted on their official Twitter feed, the PFA wrote: "The PFA have agreed proposals with the FA that 'racist abuse' should carry a minimum five-match ban."
The sanction is one of a number of proposals being discussed by the game's ruling bodies, but has yet to be ratified by the FA.
PFA chief executive Gordon Taylor said: "It has not gone through yet but we are not opposed to it. We want there to be some consistency and to illustrate the seriousness of our approach to this issue."
Punishment for perpetrators currently remains at the discretion of FA disciplinary panels, but recent high-profile racism cases have prompted calls for the authorities to clarify their stance.
Liverpool striker Luis Suarez was banned for eight games last season after being found guilty of racially abusing Manchester United's Patrice Evra, while
Chelsea captain John Terry landed a four-match ban in October for comments aimed at QPR's Anton Ferdinand.
The PFA also want all players and managers coming to England from overseas to have "cultural lessons" making them aware of rules on discrimination.