Manchester United's Federico Macheda to snub Blackpool or Hull loans
Manchester United striker Federico Macheda will not be joining Blackpool or Hull City in January, says his agent.
By Simone Bargellini
Last Updated: 14/12/12 6:43pm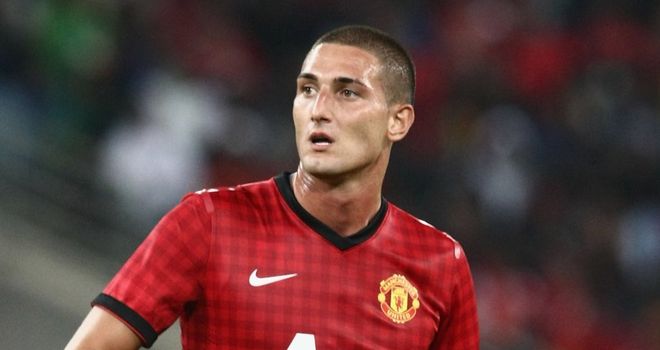 The 21-year-old has made just three substitute appearances in all competitions this season amid the strong attacking options from which boss Sir Alex Ferguson can select.
United have preferred to use Wayne Rooney, Robin van Persie, Danny Welbeck and Javier Hernandez which has meant Macheda is likely to leave on another temporary deal.
Blackpool and Hull have both been linked with the former Sampdoria and Queens Park Rangers loanee but his agent has revealed Germany or Spain are more likely destinations.
Macheda's representative, Giovanni Bia, told claciomercato.it: "Federico obviously wants to play more and also Manchester United agree to let him go.
"Blackpool and Hull City? No, he definitely won't go to one of them. We're talking with two or three clubs in Spain and German, which I don't want to name."