Dougie Freedman hails David Ngog after brace in victory over Charlton
Bolton boss Dougie Freedman heaped praise on supersub David Ngog after his brace against Charlton.
Last Updated: 22/12/12 3:36pm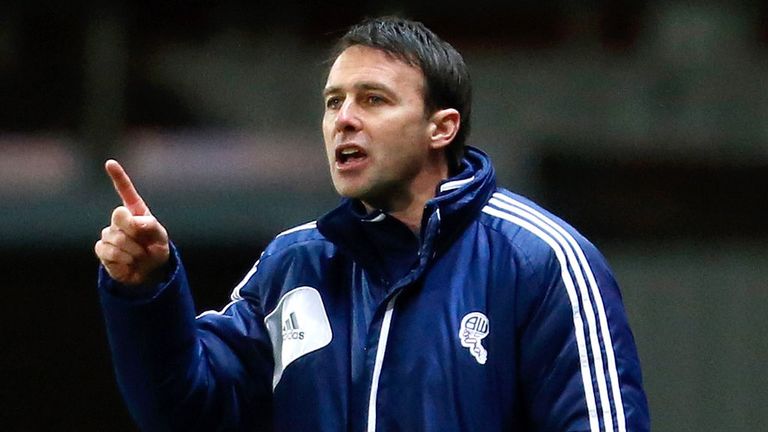 The game was drifting until the French striker was sent on by Freedman and he lit up the Reebok with a superb opener.
He danced his way around two defenders in the box before striking the ball into the bottom-left corner for his first.
It was the same again when he was set free by Kevin Davies' pass through the heart of the defence, and he held off the last man and slotted past Ben Hamer for his second.
Freedman said: "David Ngog turns up every day and works very hard on the training ground and that should be the headline, not his goals.
"He's got a great leader to learn off in Kevin Davies and I myself like to think that I can help him make the most of his career."
It was Freedman's third win since taking charge and, despite frustration from some fans with his side's patient build-up, he was delighted with the way his team controlled the match.
He said: "I felt that the key today was that we had the opportunity to bring the subs on at 0-0.
"Charlton were fighting for their lives to try to keep us at bay in the first half, which is credit to their manager.
"Everyone needs to understand this is the way we need to play in this division. It will take time to change the mentality of the fans and the players, but we don't have time.
"We want to play a certain style of football and for that split second that they switched off David was in for the goal.
"I felt for this club it was a great day and an education for everyone here that this is the way we need to play."