Ian Holloway slams referee Graham Scott for sending off Damien Delaney in Crystal Palace's draw with Huddersfield
Crystal Palace boss Ian Holloway slammed referee Graham Scott for sending off Damien Delaney against Huddersfield
Last Updated: 23/12/12 9:46am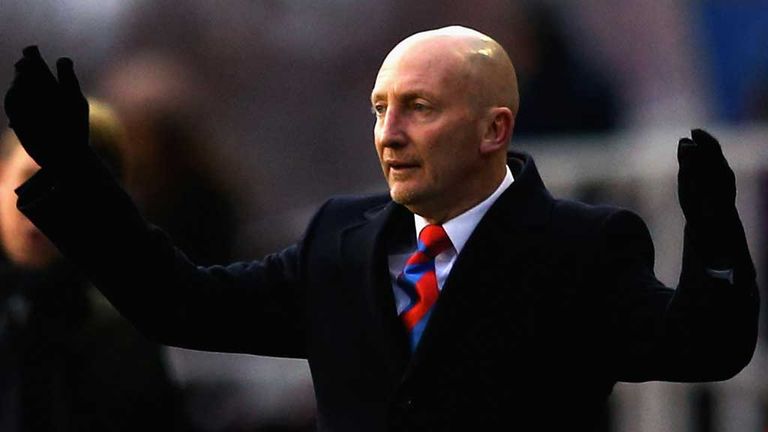 Delaney was shown a straight red card with just 11 minutes gone at Selhurst Park following a challenge on Jermaine Beckford which the official deemed to be reckless.
"I thought he was so quick to make a decision and I've seen the angle," said Holloway.
"It wasn't reckless or dangerous play and he wasn't the last man.
"I just can't believe how quickly, from that angle, that he made that decision.
"That's a three-match ban and if he's going to say that Delaney was the last
man and he's brought him down then I could accept that.
"But for a reckless challenge, not trying to play the ball, I don't agree but who am I? I'm just the Palace manager. I might be biased mightn't I?"
Holloway was also annoyed at a first-half penalty award to Huddersfield after Sean Scannell was brought down.
"I thought Scannell deliberately played for the penalty. He could have easily taken another couple of steps and got on the end of it or whatever but such is life," he added.