Sean O'Driscoll praises his players for their athletic fitness following Forest's 4-2 win over Leeds United
Sean O'Driscoll says the supreme fitness of his players led to their second-half domination of Leeds United on Wednesday
Last Updated: 27/12/12 12:04pm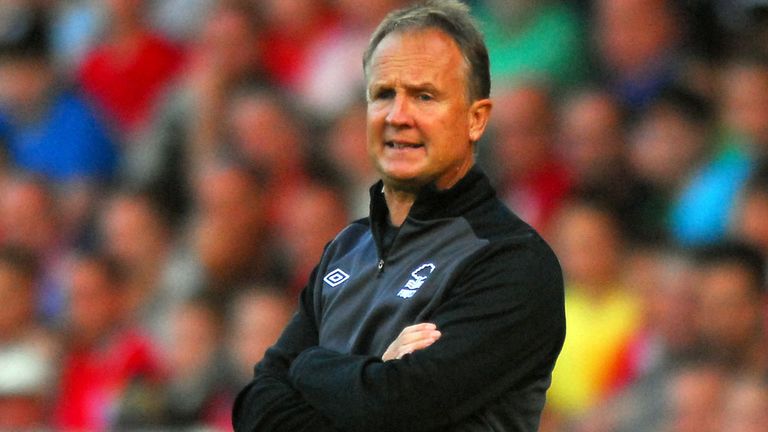 A brace from Billy Sharp, along with a Rodolph Austin own goal and superb header from Dexter Blackstock, left United unexpectedly out of their depth as Forest secured a 4-2 win at The City Ground.
O'Driscoll said after the game that it was the athletic ability of his players that ensured a foothold on their opponents.
He said: "We stuck at it. I was at the Elland Road game when they (Leeds United) played Chelsea and they were terrific for the first half, and then as the game went on Chelsea got a foothold.
"We felt the more the game went on we probably had more athletic players, and we could become more of a threat to them and we tried to up the tempo as much as we could."
With a 90-minute goal from United's Davide Somma, O'Driscoll admits his side became complacent in the closing stages.
"Once you're 4-1 up you unfortunately put your foot off the gas," he said.
"You can concede goals as well as score them.
"I think both our strikers did well today. They battled away and battled away and when they got their chances they put them away."
On Forest's first Boxing Day win in six years, O'Driscoll added: "I think we need consistency, sometimes we have consistent results from inconsistent performances and then we have inconsistent results from consistent performances.
"It's that dilemma for probably every manager in the Championship- do you change the team now or keep what you've got and half an hour into the game you're thinking there's a few tired legs and I should have changed.
"It's a bit of a quandary at the minute and we've not solved it.
"If January comes along, and we can add to the squad and it's the right players at the right time then hopefully we could do that.
"But that's a good start for us."