Alex McLeish is hoping to see Nottingham Forest bring in a number of fresh faces
Alex McLeish believes Nottingham Forest require 'four or five' fresh faces in order to mount a promotion push.
Last Updated: 21/01/13 3:23pm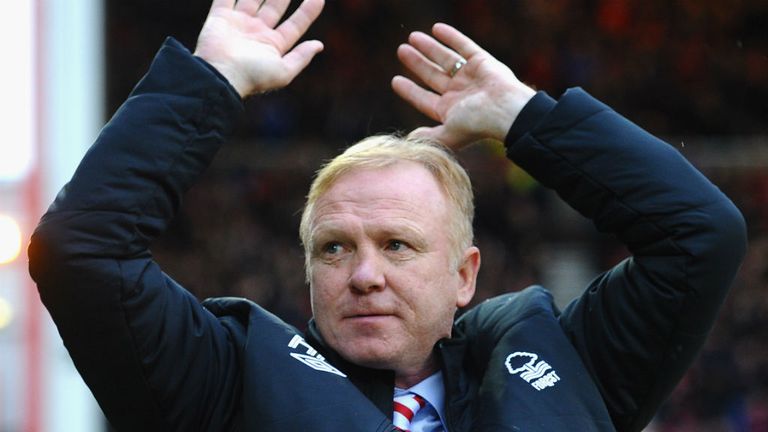 As the new man at the City Ground helm, it is McLeish's job to bring in those additions and put Forest in contention for a shot at the Premier League.
McLeish insists that he has the final say on transfer dealings, with any fears that the Al Hasawi family are keen to extend their involvement past a boardroom level played down.
McLeish is confident that Forest's owners will provide the backing he needs, with it his intention to put both permanent deals and loan agreements in place before the January transfer window slams shut.
"We have not sat down to discuss things, but the most important thing for me is choosing who goes on that pitch and who comes into the club," McLeish said in the Nottingham Evening Post.
"I am waiting on the owners' plan. I have not been briefed in the way forward. But I am picking the players, in terms of targets.
"We have had a few run by us by agents and I have said no to them. I have a clear idea of who we want. We want to remain prudent, in terms of the club, and make sure we only bring in players who will make us better.
"What do we need to win promotion or get to the play-offs, to go up automatically? I don't know. But I think we need four or five, if you include a couple on loan."
Games
Pressed on the possibility of Forest having fresh faces on board by the time they play host to Watford on Saturday, McLeish added: "I expect something to happen. I know the owners are keen for something to happen, so that they can show they are backing us.
"I think the players would welcome new additions. These players are capable of getting into the top six. But I want to give them a helping hand, to make it more realistic for us to do it.
"Something might happen this week. But people play a game in the transfer window. We know what is happening and we will try to push one or two things. But we do not want to appear desperate."