Wolves manager Dean Saunders to bolster defence after draw with Leeds
Wolves manager Dean Saunders vowed to put things right after the 2-2 draw against Leeds at Molineux.
Last Updated: 10/02/13 9:21am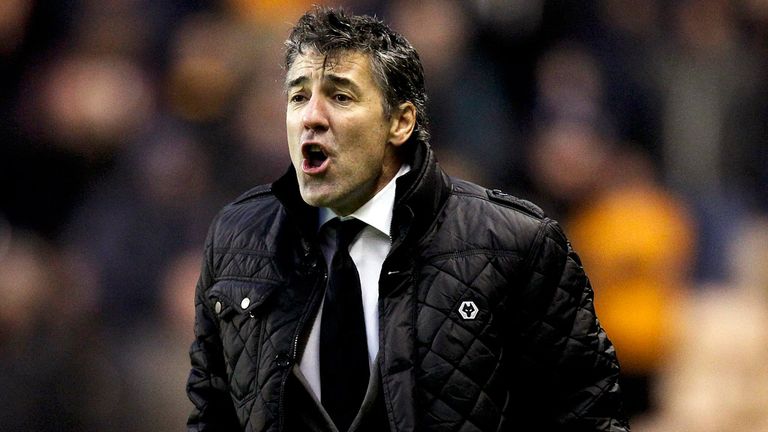 An injury-time equaliser from central defender Danny Batth ensured that Wolves, who had led 1-0, stayed out of the relegation zone - but only on goal difference.
Saunders, who has taken just three points from his five games in charge, said: "At 1-0 history tells me we won't keep the ball out of our net.
"If you can't defend goal kicks, long throws and free-kicks then you will concede goals and I have got to do something about it.
"Three managers have got the sack because the team have been conceding goals and I won't be the fourth.
"So I have got to do something about it right away. I have been trying for three weeks to get things done but have not been able to get anyone in that we can afford. It is a necessity now.
"It is the easiest football to defend that we faced today. That is the Championship and we have to have the equipment to deal with that.
"I recognised that when I first came in. We have to become more solid as a team.
"All the teams I have had in the past have been able to deal with the basics.
"If I sort the back out we will be all right because we looked as good as anyone in the league going forward. But as soon as teams start banging it on us we are in trouble.
"But we did great to get an equaliser and dig a result out.
"Obviously we haven't won for a long time but it is coming because that is the best we have played."