Kenny Jackett insists Millwall are determined to 'stamp out racism'
Kenny Jackett says Millwall are working hard to eradicate racism after evidence of abuse by fans at the Den.
Last Updated: 15/02/13 4:26pm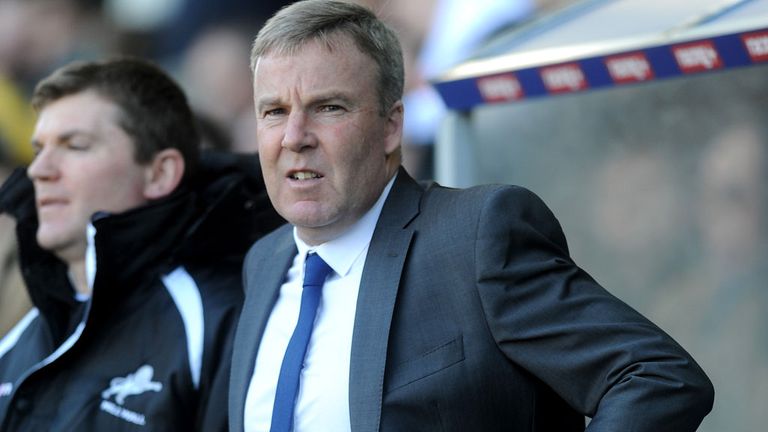 Several incidents of vile chanting from fans at the home of the Lions were recorded and shown as part of a Special Report by Sky Sports News on Monday.
The broadcast focused largely on incidents at the London club, where Leeds striker El-Hadji Diouf was subjected to 56 separate incidents of racist abuse by five white men.
As a result of the footage, Gerrard Scanlon, 53, from Enfield, north London has been charged with a racially aggravated public order offence.
"We don't condone racism, it is society and football's problem," said Jackett. "From our club's point of view I can only reiterate that we want to stamp this out.
"It very much depends what happens in society. Football is only a reflection of what is happening outside so it does depend on how society goes and there are bigger and wider issues.
"Ignorance and awareness needs to be improved. We work hard as a club to take care of our supporters and our players and racism obviously plays no part. We have been at the forefront of many schemes trying to improve racism right the way through football."
Millwall vowed on Monday to reopen an investigation into allegations of racial abuse aimed at Diouf and, in defence of the club, Jackett cited examples of successful black players in their recent history.
"In my time, Tamika Mkandawire and Nadjim Abdou were voted player of the year here," added Jackett. "Richard Shaw was appointed caretaker manager and Danny (Shittu), unless there is a big turnaround, will win player of the year this season - and that is voted for by the fans.
"The players judge it on how they get treated and they get treated very well by this club. If you don't do it on the pitch the crowd get onto you, that is no different from anywhere else, but if you do you get their backing 100%."