Hull defender Paul McShane enjoying the most consistent spell of his career
Hull City defender Paul McShane is enjoying the most consistent spell of his career thanks to manager Steve Bruce.
Last Updated: 16/02/13 7:30pm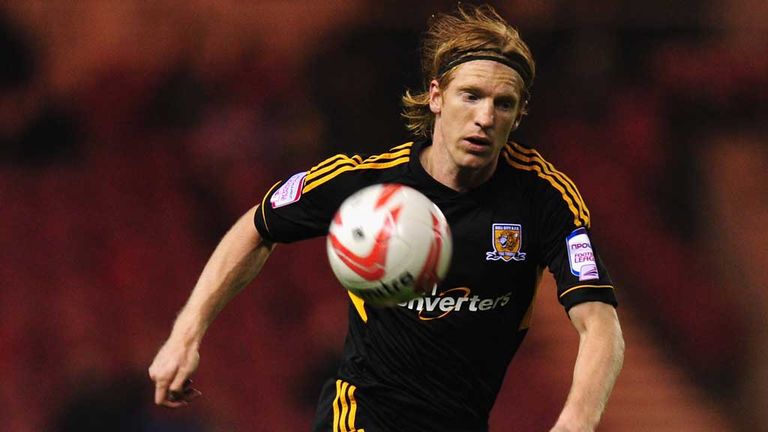 McShane has made 22 appearances this season, including several man-of-the-match performances, as he benefits from playing under the guidance of manager Steve Bruce.
The Republic of Ireland defender started his career at Manchester United and had spells with Brighton & Hove Albion, West Bromwich Albion and Sunderland before signing for Hull.
McShane struggled to nail down a place in East Yorkshire and was sent out on loan to Barnsley and Crystal Palace, but has recently enjoyed a renaissance under Bruce.
"I probably haven't had a more consistent spell than this," said McShane.
"I'm 27 now and I've got a lot of experience behind me. I've learned from my years of playing and I think playing at centre back this year has been one of the main reasons (for my form).
"I came to the club as a centre back, but I was asked to do a job as a right back in my first game and I seemed to stay there.
"I'm happy it's going well. I don't know if I've changed as a player. I've learned a lot and I've played a lot of games in the league and internationally, so I think I've grown as a player and matured a bit more. I think every player does that.
"We've seen some really good people come into the club this season and the gaffer is a winner. He's given me the opportunity to play and I really appreciate that."