Kevin Phillips happy to be lending a hand to Crystal Palace's promotion bid
Kevin Phillips is keen to continue his scoring heroics for Crystal Palace to boost their promotion bid.
Last Updated: 08/03/13 11:36am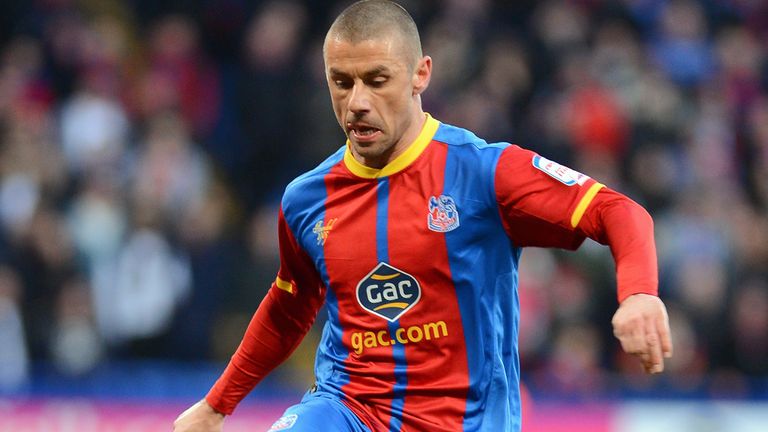 The veteran striker hit a hat-trick on what was his full debut for the Eagles against Hull City on Tuesday night after joining on loan from Blackpool in January.
That triple inspired a 4-2 victory which saw fourth-placed Palace move seven points behind leaders Cardiff.
Phillips, who turns 40 in the summer, is happy to still be scoring goals, telling the Daily Mirror: "To get a hat-trick at home like that on your full debut, it was fantastic.
"For the first goal, after Glenn Murray missed his penalty, I offered and he said, 'You take it' and luckily the pace took it in. Then the other two came in quick succession.
"It's brilliant, what more could I want than to still be scoring hat-tricks and breaking records at 39, and turning 40 in the summer.
"It shows I am fit enough to start games in the Championship and the goals were great too, it wasn't a perfect hat-trick but I was delighted.
"Could I still do it in the Premier League next season? Listen, it would be great but let's not get carried away."
Heroics
Phillips does not expected to be involved in Ian Holloway's first-team for every game despite his hat-trick heroics, with a visit of Leeds looming on Saturday.
"I don't expect to start against Leeds, and I am old enough and wise enough to accept that," he said.
"The manager changed a winning team on Tuesday to hurt Hull.
"What matters is picking a team to win the game at the weekend, it doesn't matter whether I am in the side or not."
Phillips is keen to outlast 39-year-old Manchester United veteran Ryan Giggs, who made his 1,000th senior career appearance on Tuesday night after penning a new one-year deal at Old Trafford and continues to impress at the top level.
The striker added: "Ryan making his 1,000th appearance, that is just an awesome achievement.
"With him signing another deal that may force my hand [to carry on], I am four months older than him but I'd like to be clear, on my own, as the oldest outfield player in the country."