Nigel Clough says his side should have scored a second goal to finish off Birmingham
Derby manager Nigel Clough was disappointed with his side after they lost 3-1 at Birmingham.
Last Updated: 09/03/13 7:46pm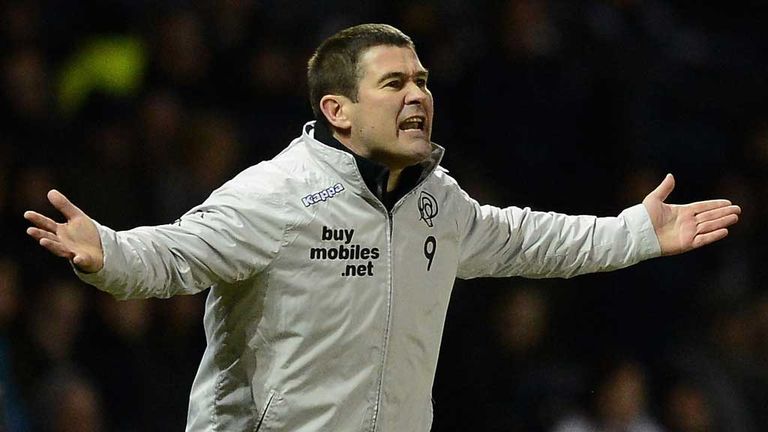 Ben Davies gave the Rams a 40th minute lead but the hosts surged back after the break, substitutes Wes Thomas and Nathan Redmond scoring three goals between them to leave Derby without a win in eight games.
Clough said: "We played pretty well at times but didn't get a result. We need to do more to get that second goal.
"When you are on top and leading by a goal it isn't going to remain like that in Championship games.
"We should have scored more than one goal in the first half, particularly when a team is struggling at home. More experienced players would have gone on and killed off the game.
"You couldn't say it was a bad performance and we deserved something out of the game but it was due to our inability to get that vital second goal.
"One goal is rarely good enough to win a game in the Championship.
"The young Birmingham players livened up the game for them in the second half but generally my goalkeeper had little to do and we conceded three goals.
"On 45 points there is certainly a lot more work to be done, as we have been looking over our shoulders for some while. We have not been looking up too often either."