Gus Poyet uses calm approach to red card in Brighton's defeat at Bolton
Gus Poyet says he intends to speak calmly with forward Ashley Barnes following his controversial sending off.
Last Updated: 12/03/13 11:13am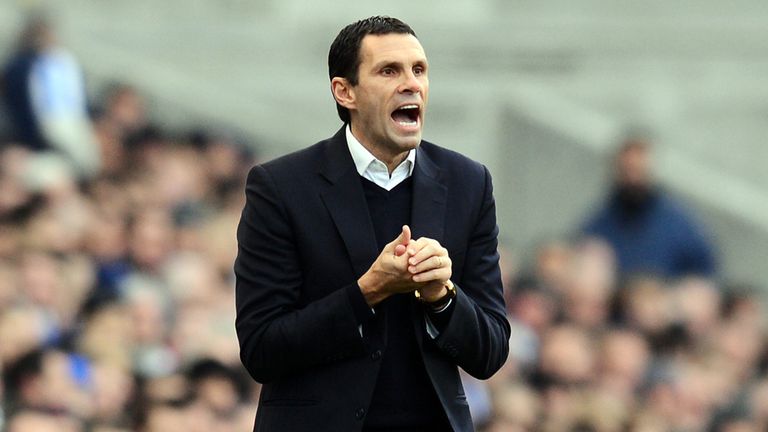 In the final seconds of injury-time Barnes appeared to make contact with referee Nigel Miller off the ball and was immediately shown a red card.
A frustrated Poyet said: "I'm desperate to jump on the bus to see the DVD and to talk to Ashley Barnes.
"My way of managing this is I prefer the player to calm down because if you go to the dressing room and you ask them straight away then they will put their excuse in there and blame somebody else.
"I'm going to say I suppose it was for talking (dissent). I don't know, I cannot confirm because I did not talk to him yet. I saw nothing, I was looking at the ball."
When asked if that there was a feeling Barnes may have made contact with the referee, Poyet said: "Punch? Push? I don't know, I'm asking.
"I would like to see it. Now it's easier - now before I talk to him I'm going to have a look because if he's done something to the referee...
"Let's wait and see. It is difficult to make an opinion when you don't know what happened."
Having been sent off earlier this season, Barnes is facing the prospect of a minimum four-match ban.