Championship: Huddersfield midfielder Adam Clayton relishing return to Leeds
Huddersfield midfielder Adam Clayton is looking forward to a "good scrap" with his former Leeds team-mate Michael Brown.
Last Updated: 16/03/13 12:14pm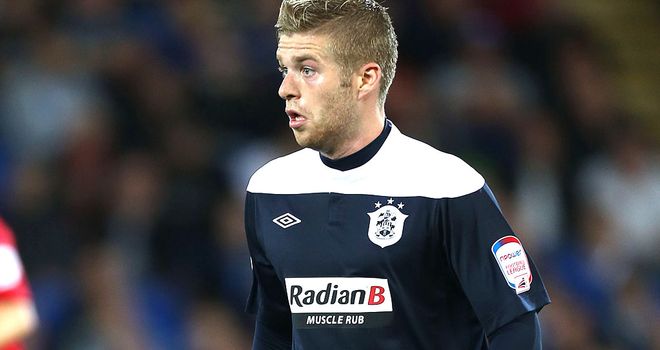 Clayton played in the same Leeds side as Brown under Simon Grayson before being sold to Huddersfield in the summer, but the two Mancunians remain close friends and have been winding each other up this week.
"I'll text him now and tell him I voted for him in the team of the year!" said Clayton. "Mike Brown is funny. The card school from back in the day when we used to Tweet about and stuff, we still text each other quite a lot.
"Hopefully Browny can play this time and not be on the bench and then we can have a good scrap on the pitch."
Clayton, who celebrated in front of Leeds boss Neil Warnock after scoring in his side's 4-2 defeat to Leeds earlier in the season, is also expecting some banter with the Elland Road faithful.
"If the crowd react to me it will just add to the atmosphere and to the occasion," he said. "It will make me feel a big part of it which will make me feel good, so I can't wait for the game.
"I don't want any fans not to like me, especially the Leeds fans because they were so good to me, but if the other team's supporters pick you out you've obviously done something wrong in their eyes and something right for your team to upset them.
"To be a big character in football I think is a good thing."
Clayton added: "Leeds are looking for a couple of wins to get in the play-offs and we're looking to try and secure ourselves so we can maybe relax a little bit towards the end of the season and start playing some good football.
"It's a good game for both teams. It's a must-win for me after last time and hopefully the rest of the lads are of that mindset."