Brighton's Leonardo Ulloa sets his sights on the play-offs
Brighton's Leonardo Ulloa will settle for nothing less than a play-off place at the end of the season.
Last Updated: 19/03/13 3:20pm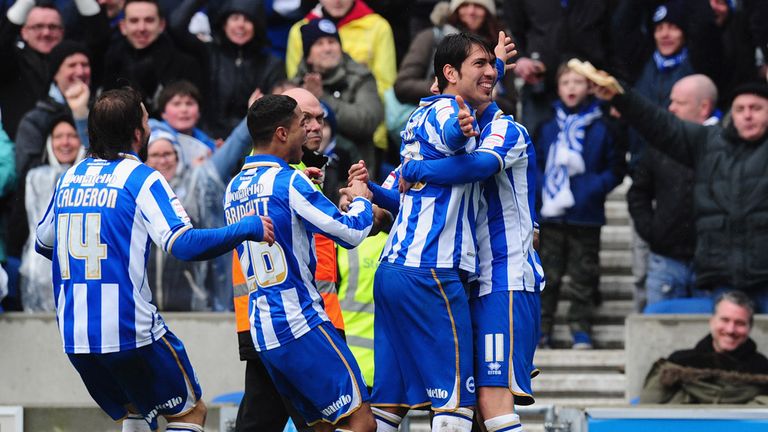 The Argentinian striker, 26, signed from Almeria in January, returned to Spain to receive his award for finishing last season as leading goalscorer in the Segunda Division.
Ulloa scored 28 goals for Almeria, but the Spanish club failed to make the play-offs and he is determined to go one better with Brighton.
"I'm very happy with this award for all the goals I scored last season," Ulloa told Brighton's official website.
"I had an amazing year, scoring a lot of goals and the team did well.
"I still feel bad though because the goals did not mean we were able to reach the play-offs."
Ulloa, who struck twice in Saturday's 3-0 win against Crystal Palace to help Albion go level on points with sixth-placed Leicester, added: "Those goals meant I secured this transfer to Brighton.
"Now I'm living a new experience and I'm very happy. I hope that the goals I'm scoring mean the team can end the season in the top six.
"We know that the play-off push will be hard and all the teams are doing well, but I have a lot of faith in this team.
"To reach the play-offs is our goal and it is very important for the club."