Former Bolton boss Sam Allardyce attacks the club over treatment of "icon" Davies
Former Bolton boss Sam Allardyce has attacked the club for their "insensitive" handling of Kevin Davies' release.
Last Updated: 29/03/13 8:23am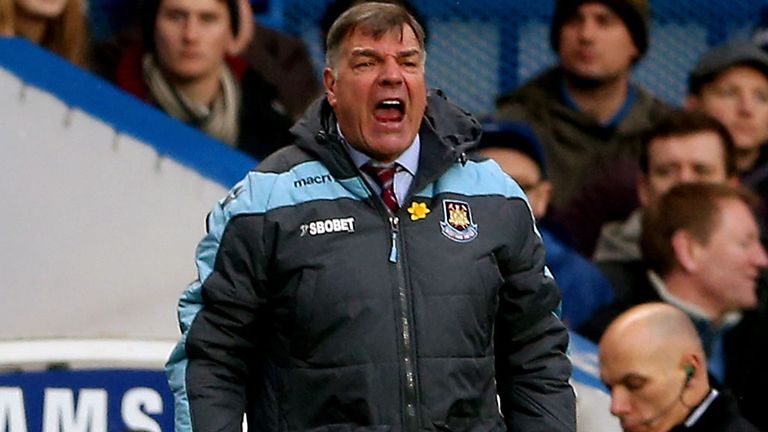 Bolton confirmed they would not be offering a contract extension to their 36-year-old captain, who has played 407 times for the club over the last 10 seasons.
Davies contract expires five days before the 10th anniversary of his arrival at the club and the striker believed he would not be awarded a testimonial.
Bolton defended their conduct, saying they are happy to give Davies a testimonial but Allardyce, who brought Davies to Bolton in 2003, thinks the Trotters icon has been harshly treated.
"Every footballer has to face the fact that his career comes to an end at some stage at whatever football club you've been at, but the timing and the way that Bolton have handled it isn't very good," Allardyce, now manager of West Ham, said.
"I think they've handled it poorly.
"It has been a great shame when it happens to somebody who has been such a great servant. Someone who I brought there when he was released by Southampton."
Allardyce thinks the striker deserves to be remembered as one of the all-time greats at the Lancashire club.
"I thought at the time he would be a great acquisition, but I never expected him to be such a major force in what I and we did at the time and continue to do when I left," said Allardyce, who departed Bolton for Newcastle in 2007.
"Over 10 years for all but five days and then to be released on his birthday was pretty insensitive and I think they could have handled it an awful lot better as a football club and should have done."