Robbie Rogers doubts more footballers will announce sexuality
Former Leeds winger Robbie Rogers believes it is 'impossible' for any footballer to come out as gay.
Last Updated: 29/03/13 2:28pm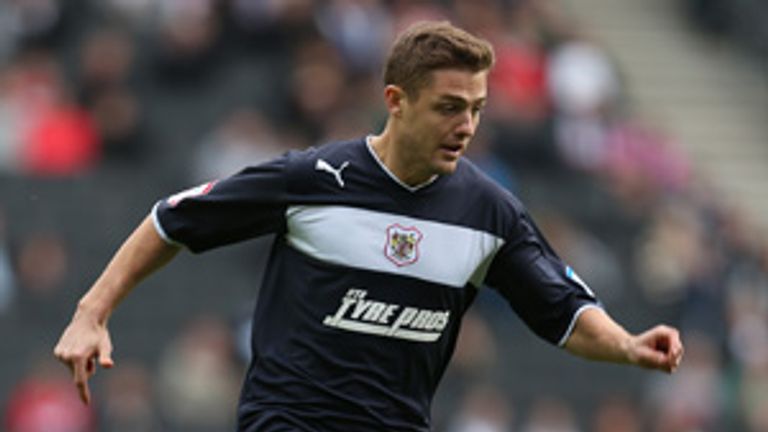 The American, who has represented his country at international level on 18 occasions, in February announced his sexuality shortly after quitting the game.
Justin Fashanu had been the only previous footballer to publicly come out and he hanged himself in 1998.
Having himself been 'fearful', Rogers thinks football's homophobic environment means no other player will consider making the decision.
"In football it is obviously impossible to come out, because no-one has done it. No one. It is crazy and sad," said the 25-year-old in The Guardian.
"I thought, 'why don't I step away and deal with this and my family and be happy?' Imagine going to training every day and being in that spotlight?
"It has been a bit of a circus anyway but that would have been crazy. And you would not have much control, because clubs are pushing you in different directions.
"I was just fearful. I was very fearful how my team-mates were going to react. Was it going to change them?
"Even though I'd still be the same person, would it change the way they acted towards me when we were in the dressing room or the bus?"
But Rogers could yet consider a return to football and he may contact LA Galaxy boss Bruce Arena to see if it is possible to train with the MLS club.
"Football will always be part of me," said Rogers. "I do not know if I am done playing yet. I might ask Bruce Arena if I can train with LA Galaxy - we will see.
"I miss it and think about it a lot. But I am so happy now I do not want to mess with that. Football was my life and maybe I will need to go back ... or maybe I will just be a fan.
"But it is an industry where there are lots of problems - from sketchy agents to homophobic culture."