Paul Ince felt Blackpool's 1-1 draw with Blackburn was a fair result
Blackpool manager Paul Ince felt the result was a fair reflection of the game after his side drew 1-1 with Blackburn.
Last Updated: 30/03/13 8:02am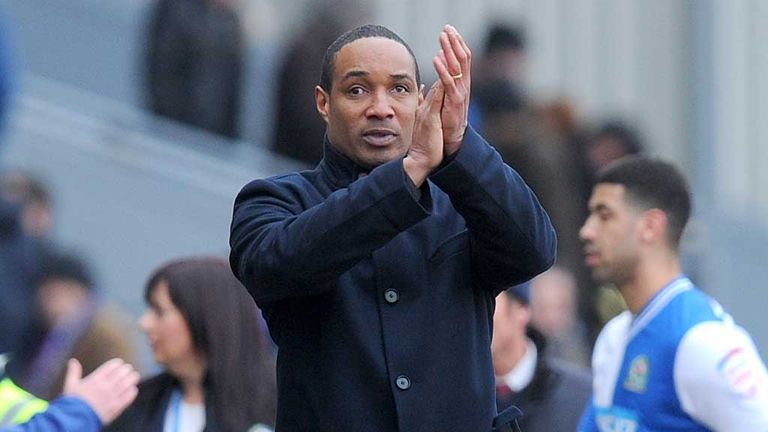 However the former Rovers boss was unhappy with his team's response after they had taken a 64th-minute lead through Gary MacKenzie's strike.
The home side hit back and Jordan Rhodes levelled with 11 minutes remaining, although Blackburn goalkeeper Jake Kean thwarted both Tom Ince and substitute Nathan Delfouneso in the closing stages.
"It's a fair result," said Paul Ince. "The first half was poor really, the players got involved in the occasion rather than actually playing the game - it was all about headers and tackles and getting knockdowns.
"Second half they've had two good chances and Gary will be disappointed for one of them not to go in.
"Once we got the goal I was thinking we were going to go on and win it comfortably.
"Instead of staying on the front foot, which got us the goal in the first place, we started defending deeper and deeper.
"It's okay if it's the last couple of minutes of the game but we started to go deep as soon as we scored the goal in the 64th minute. You can't do that and we got punished for it.
"We've had two great chances in the last five minutes - the keeper makes a great save from Thomas.
"If Nathan's is anywhere in the corners or anywhere down it's a goal."