Neil Warnock not ready to quit football after stepping down as Leeds boss
Former Leeds United boss Neil Warnock claims he still has another footballing challenge left in him.
By Graeme Bailey - Tweet me: @graemebailey
Last Updated: 02/04/13 3:33pm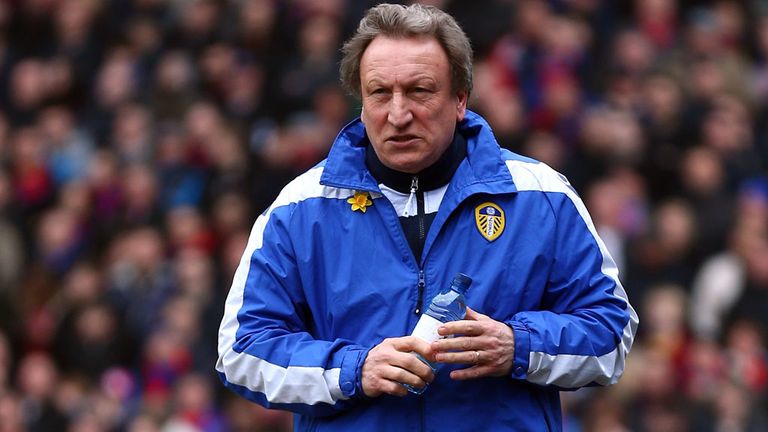 The ex-Sheffield United and QPR chief stepped down as Leeds manager on Monday after they lost at home to Derby, all but ending their play-off hopes - and Warnock says he always intended to leave once their challenge for promotion was over.
"I think it was always mutual, I spoke to the new owners GFH and we always said I was going to leave if we didn't get promotion this year as I didn't want another year away from my family, and yes whilst we still mathematically have a chance I think yesterday was the end of the line regarding getting in the play-offs which is disappointing," he told Sky Sports News.
"I think Neil Redfearn coming in with Gwyn Williams until the end [of the season], it gives them a little bit of breathing space to appoint the right one as I don't think they have anyone definite they want to appoint."
Warnock insists he still see a role for himself in football, possibly in a Director of Football capacity.
He said: "I don't think you can say (it is) the end, there are all sorts of opportunities. There is a company I have been speaking to for a number of weeks who are going to help me on the media side which I am very pleased about.
"I also have a book coming in June and I have a couple of weeks to finish the final chapter which should be interesting, the trials and tribulations of a football manager.
"I think I have done more work in five years than most in 50 - I think there is a niche between manager and directors that needs filling."
Warnock admits that he remains disappointed not to have led Leeds to promotion.
"I am always confident in myself and I feel it was very difficult," he reflected. "I relied on having [Robert] Snodgrass at the club and we had to sell him to Norwich and losing him was a major blow and at a crucial time in pre-season we never really replaced him.
"We lacked two or three signings and I think the new owners know that and I think the investment will be there for the new manager, but I wanted it yesterday and didn't think the takeover would take so long - it came just too late for January and the next manager will be benefit from that."
Although not 'football' people, Warnock is confident that new owners GFH will spend money.
He added: "They are not really football people, but they mean well and they are aware of the quality that we need well. It is only two or three forwards we are short, they know what they need and they don't have to start changing."