Tony Mowbray says Middlesbrough disappointed and frustrated
Tony Mowbray was very disappointed Middlesbrough were unable to get the breakthrough in their draw with Peterborough.
Last Updated: 03/04/13 9:14am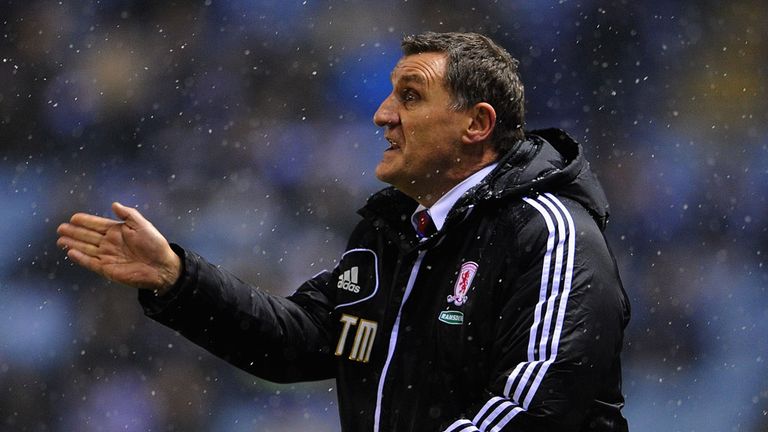 Boro had the best of the chances in a fairly low-key contest but they were unable to break the deadlock, although they did manage to end a four-match losing streak.
Mowbray's men have been in the play-off positions for much of the season but they now find themselves six points adrift.
And, reflecting on the match, Mowbray said: "There were a lot of positives but, ultimately, we are disappointed and frustrated, because we didn't win a game we dominated.
"The positives? A clean sheet, which we haven't managed in a while, some good passing football, some good individual displays, and we created a lot of chances.
"But we come away frustrated, because that was a match we feel we could have won, if only we had converted one or more of those chances, and we could have kick-started our season."
Mowbray remains hopeful of a Championship play-off spot and added: "The rest of the teams just above us are dropping points and it seems like they are waiting there for us to play catch-up.
"And we have some of these teams to play in the next few weeks, so it is there for us if we can kick-start it."