Dougie Freedman thinks Bolton are putting bodies on line after Huddersfield win
Bolton boss Dougie Freedman was thrilled with the spirit his side showed during their crucial 1-0 win over Huddersfield.
Last Updated: 03/04/13 9:05am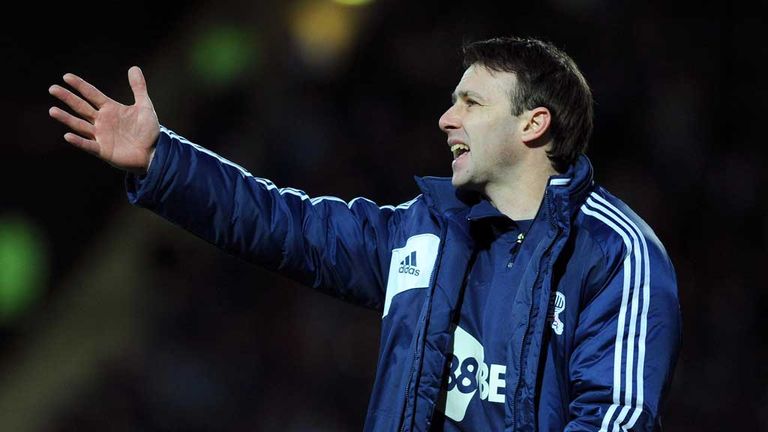 Victory over their relegation-threatened visitors kept Bolton firmly in the Championship play-off hunt, and they are now only four points adrift of sixth place.
Chris Eagles got the crucial goal just before the hour but Freedman was delighted with his whole side.
"It was a major victory," said the manager. "Because I felt you saw a group of players put their bodies on the line at the end of the match.
"As a player for 20-odd years, and now as a coach, I understand it's the best quality to have at this time of the season, the qualities that you saw in the last 10 or 15 minutes.
"Huddersfield have got to win the game, they're in a relegation battle, and they're throwing everything at us.
"To see what I've seen as a coach - the organisation, the discipline and the commitment, is a fantastic quality to have with half a dozen games to go."
Freedman remains adamant that he doesn't spend much time studying the league table, adding: "I'm not saying this for good writing but I don't (look at the table) to be honest with you.
"But I just know that, if we can keep the momentum going, then there's a possible chance that people will be looking over their shoulder, and that will take energy away from them.
"Therefore it's up to us to control what we can do and, if we can play with that same commitment at this time of the season, then we're always going to be in there with a chance."