Blackburn operations director Paul Agnew explains meetings in India
Blackburn operations director Paul Agnew has shed light on this week's widely reported meetings in India.
Last Updated: 11/04/13 4:43pm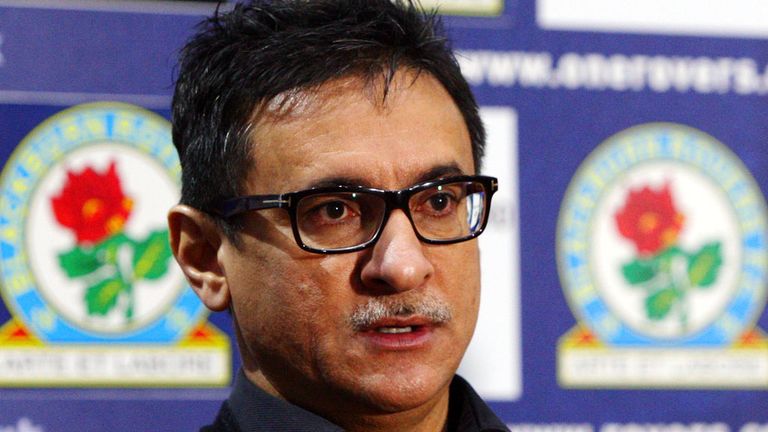 Agnew, managing director Derek Shaw and caretaker manager Gary Bowyer sat down with Anuradha Desai, her husband Jitendra and Balaji Rao after a week where wranglings over compensation owed to former boss Henning Berg dominated the headlines.
Relations between Shaw and Agnew and global advisor Shebby Singh have broken down over recent months, during which time the managerial reigns of Berg and Michael Appleton have been cut short, and Singh was not present to meet the owners at the same time as his fellow board members.
Rovers take on Derby this weekend without a league win since February 9 and having slipped into the drop zone, and Agnew insists the focus should now turn to averting a second relegation in as many seasons.
"We had two meetings," he told the Lancashire Telegraph.
"Balaji was there with Mrs Desai and Mrs Desai's husband. There were six people there and we talked about the state of play, which we all know is a situation we wouldn't ideally like to be in.
"I never saw Shebby Singh at any point while we were there. I don't think it's the right time for me to start talking about people I'm working in and around.
"I've been a Blackburn Rovers supporter for 50 years and I've got no agenda whatsoever, there's nothing personal at all. All I want to do is try to do the best I possibly can to make the club better.
"Football is what matters at a football club. What we've got to do is put everything to one side. It's only about giving whoever the manager is at the moment (support) to win as many games as we can."