Championship: Blackburn collapse at Watford upsets Gary Bowyer
Gary Bowyer was disappointed with Blackburn's response after going behind in the 4-0 defeat at Watford.
Last Updated: 20/04/13 9:37pm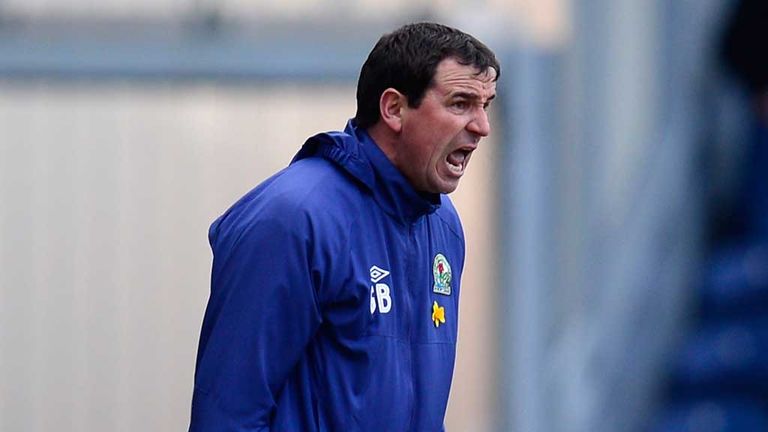 Rovers held firm until the 52nd minute at Vicarage Road when Troy Deeney broke the deadlock and the Hornets then ran riot with another goal from Deeney and strikes by Almen Abdi and Matthew Briggs.
Bowyer said: "I thought we did well first half. The first goal was always going to be crucial after the backlog of games.
"I'm disappointed in the manner we conceded but you've got to give credit to the lad who took his goals well. We were disappointed with how we reacted, we've not been like that.
"It was probably a big game too many for us today but we've got to regroup quickly, we've remained positive and calm throughout and that's exactly the message we've said to them again.
"We've always known we had a game in hand, we always said it might come to goal difference, we've just got to go game by game again but at 0-0 I couldn't see that coming in the second half."
Blackburn also had Leon Best sent off in injury time after a coming together with Marco Cassetti.
Bowyer said: "The lad's (Cassetti) gone right over Besty's knee in the challenge; deliberately kicked out at him on the side that the linesman's then flagged.
"There's a meeting together of the faces. Has he put his head in it? I've not seen it enough. But Besty's been out for a year, then someone goes and kicks out at him in an aerial challenge.
"I'm disappointed in their lad for that but then where there's a coming together of the faces, he's quick to throw his face back. Has there been much contact? I'd have to look at it again."