Blackpool manager Paul Ince admits: Now I can finally prepare for next season
Paul Ince prepares to meet his chairman after Blackpool secure their Championship safety with a 2-1 victory over Derby
Last Updated: 28/04/13 6:23pm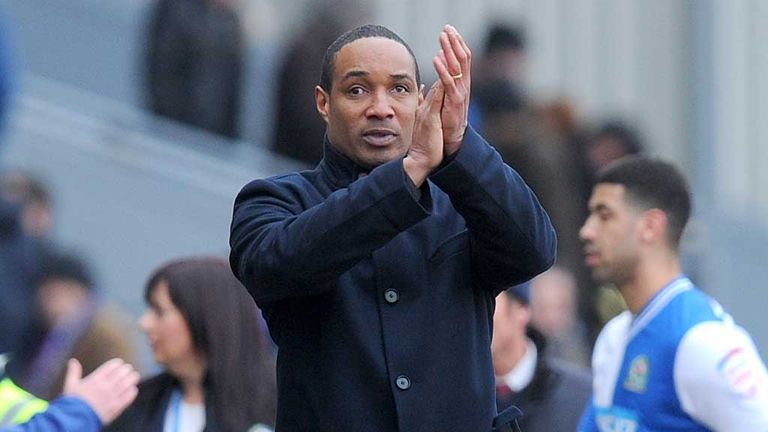 Ludovic Sylvestre's injury-time strike sealed three points and made certain that the Seasiders cannot be relegated.
Gary Taylor-Fletcher's 18th minute goal had been cancelled out by Ram Ben Davies, with Blackpool missing a penalty through Tom Ince when they were leading 1-0.
Ince senior said: "I'm glad this fantastic club has managed to stay in the Championship and we can go forward next year.
"I'm a bit gutted that it's taken us this long to salvage where we are going to be.
"You want to be proactive rather than reactive in your planning but we've had to wait until the second-last game to be safe.
"Now I will sit down with the chairman and start getting some targets. We do need fresh faces.
"I don't want to dismantle the whole team, we have a fantastic core here and spirit, but I just want to add to it."
As for his son's penalty miss, he added: "I'd expect him to score, so he'll be getting no pocket money this week!
"Normally he scores but it just hit the inside of the post and we know how precarious a one-nil lead can be."