Championship: Bolton boss Dougie Freedman always had faith Bolton could make play-offs
Dougie Freedman insists he never lost faith that Bolton could fight their way into the Championship play-off shake-up.
Last Updated: 03/05/13 6:34pm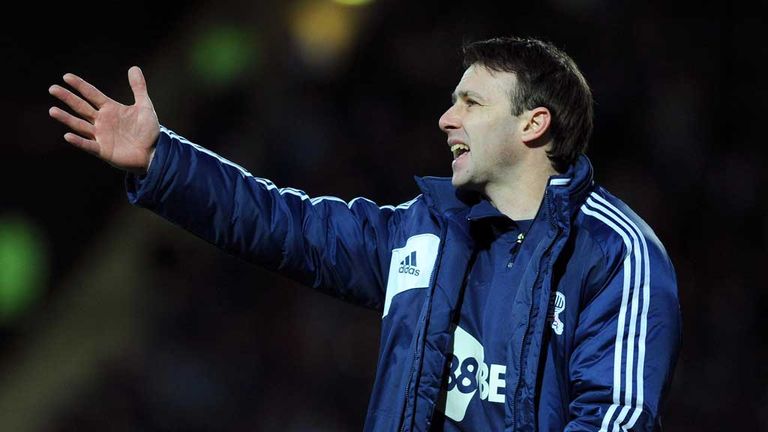 A ninth successive home victory over Blackpool in this weekend's final round of fixtures will almost certainly ensure Wanderers' participation in the end-of-season showpiece.
Freedman replaced Owen Coyle in the Reebok Stadium hotseat at the end of October and the decision to hold his nerve with a small number of astute acquisitions during the January transfer window - Wanderers were 20th at the start of February - and rely his own coaching abilities now appears thoroughly vindicated.
He said: "When I first came here, yes I did (see Bolton making the play-offs) but I had a decision to make, I looked at my squad and I needed to see everybody without making decisions that sometimes can backfire.
"I made a cautious decision not to go and spend money which was there because
I've seen teams in the past in this division that have come from the Premier League spend money and it not work.
"I made a decision that I would look at my squad and I would make sure that I knew everybody inside out and that I would coach and develop. That has given us the foundations to move up the league quite quickly. I'm very proud of the fact that it's the same players.
"At the beginning I felt we could. The first couple of months were difficult - there was a few mistakes made - but I kept on believing that we could go on a run.
The teams around us have dropped points to let us get in the play-offs and we've taken advantage of that.
"We were in 17th position 10 weeks ago. We have got good players, there's no doubt about it, we just needed to make sure that everybody was fulfilling their role in the team and that's what's starting to happen.
"I've made some difficult decisions along the way. Sometimes they're not popular, I understand that, but I think, hopefully, the fans understand I've done it for them. I've made the difficult decisions for the long-term future of the football club.
"Along the way we've picked up some results, I think, because of the decisions."