Former Blackburn boss Henning Berg wants to get back in management
Henning Berg hopes his time in charge at Blackburn will not prevent him from landing another managerial post in England.
Last Updated: 11/05/13 1:08pm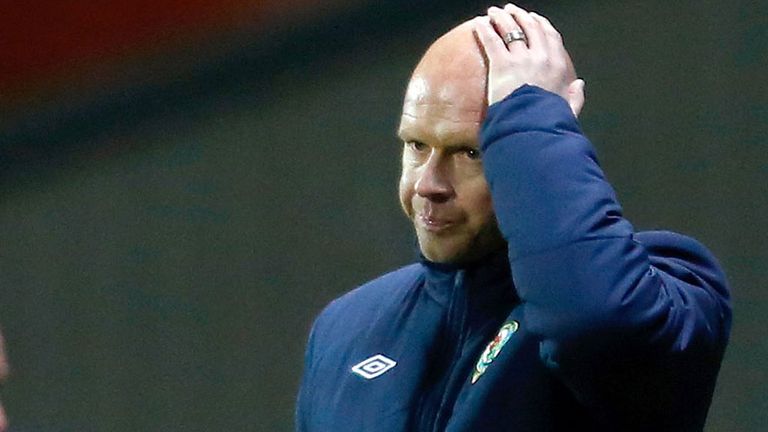 The former Blackburn and Manchester United defender was appointed by Rovers in the autumn, but was sacked after just 57 days at the Ewood Park helm.
Last week, he won a court case against Blackburn for unfair dismissal and the Championship side were ordered to pay £2.25m in compensation for the remaining two-and-a-half years of Berg's contract.
The 43-year-old is keen to get back into management and, when asked if his ill-fated spell at Rovers would count against him, he told Sky Sports News: "I hope not.
"I was only there two months and it was difficult to do too much when you have two games a week, so hopefully that shouldn't count too much.
"I'm looking to get back in. I'm enjoying football and hopefully I can get a proper job."
Despite only lasting under two months at Blackburn, the Norwegian insists he does not regret accepting the post after previously coaching Lyn and Lillestrom in his homeland.
He added: "It's one of those things. It was a good opportunity to establish myself in England as a manager after working in Norway for seven years.
"But what happened, and the way it happened, was not something you would like and I was very, very surprised by.
"You can put it down as experience, but then again that's football and that was outside of my control. I'm just looking for the next one."