Championship: Blackpool boss Paul Ince has mixed emotions about son Tom
Blackpool boss Paul Ince accepts being manager and father to his star player leaves him with mixed emotions.
Last Updated: 15/05/13 2:48pm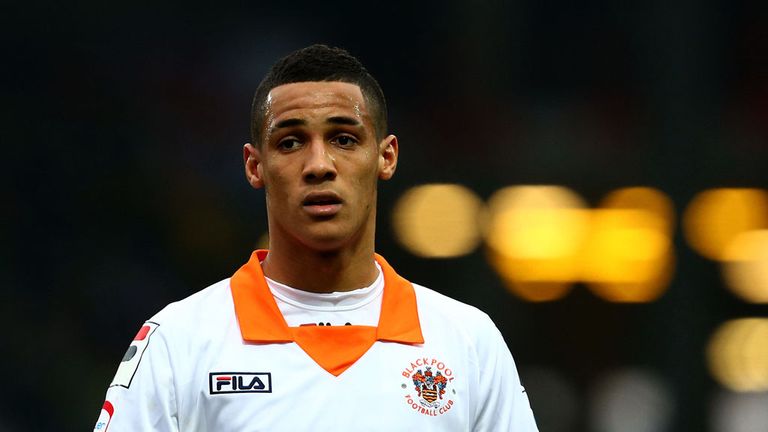 England Under-21 winger Tom Ince enjoyed a stellar season for the Seasiders and the former Liverpool youngster has attracted admiring glances from his old club among a number of top-flight teams.
While Ince Snr wants to see his son being successful at the highest level, he believes time is on his side and, in the meantime, does not wish to lose his prized asset.
"It's a hard one for me because as a father you want to see your son play at the highest level and I'm sure he will, but as a manager who wants to take a club forward you need your best players," he explained.
"Thomas is certainly one of those and he's been outstanding for Blackpool. You forget he's only 21 - to score 18 goals with 15 assists in this league keeps his club in this league. To have that responsibility on your shoulders at such a young age, he's carrying it very, very well.
"He's expressed himself within a team infrastructure, he's a grounded kid and the lads think the world of him.
"At Liverpool he could have signed a four-year contract but he wanted to play football - he came to Notts County for three months.
"He could easily have stayed at Liverpool, which most kids do because of the kudos of playing for big clubs, but he's shown in such a short space of time that he could do it in League One and he can do it in the Championship.
"The most important thing is he's a grounded kid - he's not flash, you don't see him with earrings or any tattoos, he speaks to people the right way. It doesn't matter what he does in life, that's the most important thing for me.
"Saying that, eventually he will leave Blackpool. Whether it's this year, hopefully not because I still think he's a late developer. If you look at Gareth Bale, when was 21 he was very slim but now he's a machine. Thomas is going to be a late developer, maybe 23, 24.
"It's important that you keep your best players and if we can keep him, great, we can move forward."