Milan Mandaric has stated there have been no offers for Sheffield Wednesday
Milan Mandaric says there have been "no tangible" takeover offers for Sheffield Wednesday.
Last Updated: 07/06/13 12:09pm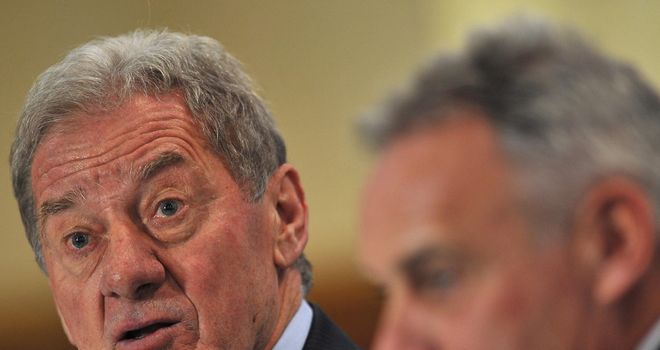 The Owls chairman, whose company UK Football Investments bought the club for £1 in 2010 after paying an initial £7million to help clear more than £23million of debt, said he would gladly hand over his control to the right bidder.
Mandaric, speaking in response to mounting speculation over interest from a Chinese-American consortium, told the club's official website: "Of course, there are some people who are interested, but I haven't seen anything tangible or anything that I can report to our supporters.
"As I always say, I'm here to serve them and any decision I make for this club is a decision for the benefit of our supporters and our club.
"It will be no different if the time comes. If somebody comes here and wants to do a better job and quicker, accelerate the progress, I'd welcome that and that's what I promised our supporters and I'll keep that promise.
"I always like to bring them up to date and that's very simple, we've got nothing tangible on the table that I can report to them."
Mandaric said manager Dave Jones and his staff were working hard behind the scenes to keep hold of out-of-contract players and strengthen the squad.
"As far as players are concerned our objective, which we are achieving, was to sign players who contributed to our success in the second half of the season.
"So we're almost there and also we're looking for some additional players that will make an impact and take us where we need to go."
Defender Lewis Buxton has signed a new two-year deal and winger Jermaine Johnson is close to agreeing a 12-month extension to his contract.