Brighton hit back at League Managers' Association as Gus Poyet dispute continues
Brighton have hit back at the League Managers' Association as the dispute with Gus Poyet continues.
Last Updated: 19/06/13 3:03pm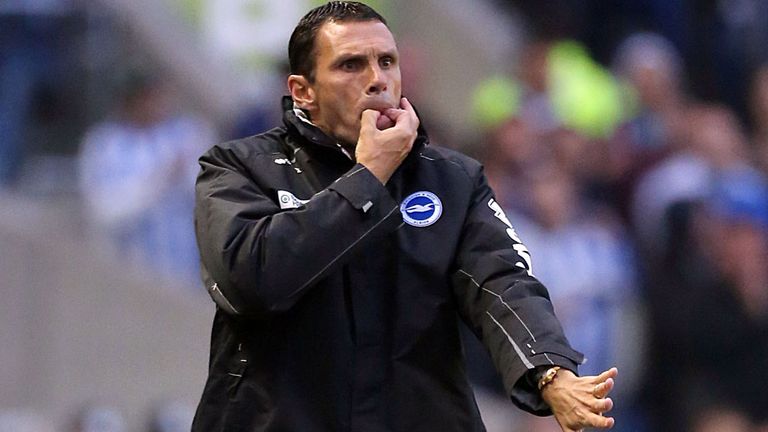 Poyet failed to attend a disciplinary hearing at the club on Monday, yet the LMA came to the defence of the suspended Seagulls manager.
The LMA backed Poyet's decision to miss the meeting - which will now take place on Thursday - and said the charges against him were, in its opinion, 'unfounded'.
Assistant manager Mauricio Taricco and coach Charlie Oatway were also suspended from the club following their play-off semi-final defeat to Crystal Palace but the club have stayed quiet over the reasons for taking action.
Brighton have now released a statement condemning the LMA's comments.
The statement read: "Brighton & Hove Albion Football Club was disappointed and concerned to see comments made by the League Managers' Association in advance of the reconvened disciplinary hearing involving Gus Poyet.
"The LMA's statement was neither fair nor accurate.
"The club will not comment further at this stage because it is important that the disciplinary hearing takes place according to the relevant timescales and procedures.
"Meantime, the LMA is fully aware that the club has reserved its right to consider further action regarding the LMA's statement once the disciplinary process is complete."