Sky Sports announces opening set of live Football League fixtures
Sky Sports will show five live Football League games in as many days to kick off the 2013/14 season.
Last Updated: 25/06/13 10:55am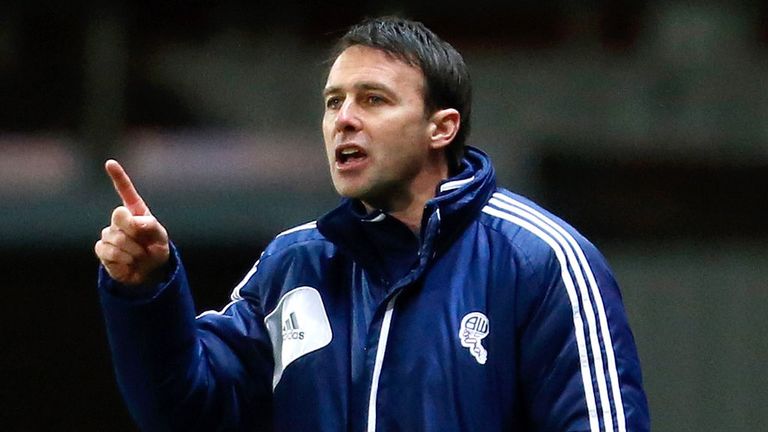 The League 1 clash between Football League founder members Sheffield United and Notts County is the season's opening fixture and will see the world's oldest football club visit the world's oldest professional football stadium.
That game begins our coverage on Friday, August 2 and signals the start of five consecutive days of live football which will celebrate The Football League's 125th anniversary.
All eight founder clubs still in the League will be in action, with Burnley's duel with Bolton, Derby's match with Blackburn and Preston's Capital One Cup tie with Blackpool part of the bill.
Plus, on the following weekend, Sky Sports will show Portsmouth's second match back in League 2 against Accrington, and the Championship contest between Leicester and Leeds.
Fri, Aug 2: Sheffield United v Notts County (7.45pm) in League 1 *
Sat, Aug 3: Burnley v Bolton (12.15pm) in Championship *
Sun, Aug 4: Derby v Blackburn (4pm) in Championship *
Mon, Aug 5: Preston v Blackpool (7.45pm) in Capital One Cup
Tue, Aug 6: Morecambe v Wolves (7.45pm) in Capital One Cup
Sat, Aug 10: Accrington v Portsmouth (12.15pm) in League 2
Sun, Aug 11: Leicester v Leeds (4.30pm) in Championship
Stunning
Barney Francis, managing director of Sky Sports, said: "The new season kicks off here on Sky Sports with a feast of live football for our viewers. Seven live matches in 10 days is the perfect start for our biggest ever season of football.
"We're honoured to be part of the celebrations for The Football League's 125th anniversary. We also can't wait to see if anyone can emulate Bradford's stunning achievements in last season's Capital One Cup.
"With fixtures from all three divisions and some intriguing cup ties, these opening live matches again show why football on Sky Sports has never been stronger."
The fixtures will be the first of up to 90 live Football League games to be shown on Sky Sports HD this season, including the play-offs and all three play-off finals from Wembley in May 2014.
Sky Sports customers will also be able to see 116 live Barclays Premier League fixtures, more than ever before, featuring most of the big head-to-heads and every club at least four times, while viewers can enjoy live coverage from UEFA Champions League, La Liga, SPL and a host of international fixtures, too.
Sky Sports subscribers can also enjoy live matches across TV, online and mobile devices thanks to Sky Go, as well as a wealth of support programming including Soccer AM, Soccer Saturday and Goals on Sunday.
Sky Sports News HD broadcasts the latest football news, views and analysis, while skysports.com, the UK's leading sports commercial website, carries live scores, reports and information.
* denotes 125th anniversary game